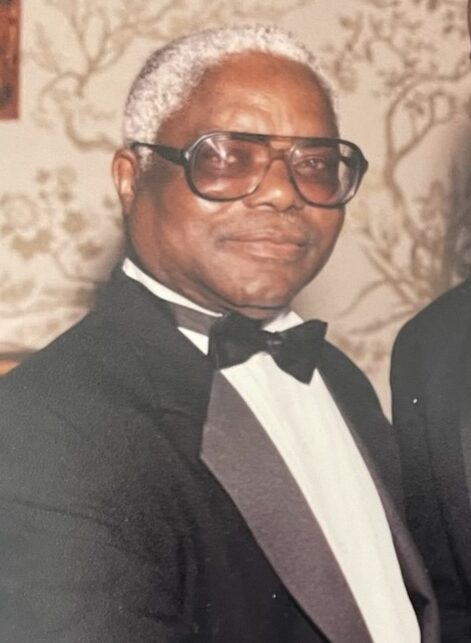 Prince Job Hanacho Atako, 94, of Brooklyn, N.Y., entered into eternal rest on August 22, 2023. He was the first born son of Chief Samuel Nna and Mom Lovina Atako on July 2, 1929, in Diobu, Port Harcourt, Nigeria. He immigrated to the United States in 1948 to pursue his education. He graduated from Queens College in June 1953 with a Bachelor of Arts degree. Hanacho furthered his education by obtaining a Master's in Public Administration and Social Service from New York University in 1956. In 1982, he achieved his Masters in Science from Columbia University and became a licensed and certified social worker.
Hanacho worked for the City of New York for 30 years in various managerial roles in the Department of Social Services agencies. He retired in March 1994 as the of Deputy Director of Protective Services for Adults, in the New York City Human Resource Administration and received awards from New York City mayor in both his 15th year and 25th year of dedicated service.
In his college days, Hanacho was a very talented soccer player who played for Queens College, City University of New York, where he received outstanding player awards in 1950 and 1952.
He was married to Beulah Mae Bellamy in 1963, and she preceded him in death in 1994.
He is survived by brothers and sisters, nieces and nephews, both home and abroad; too numerous to mention. In addition, he is survived by two sons, Jeffrey H Atako of Brooklyn, N.Y., and David N Atako of Freeport, N.Y., daughters Sybil Arroyo of Brooklyn, N.Y., Diane Dunn of Marshville, N.C., and Jocelyn Wong Sing of Monroe, N.C.; stepdaughters Angela Berry of Statesville, N.C., Renae Polk of Statesville, N.C., and Donna Holmes of Charlotte, N.C.; two daughters-in-law, Sheila A.Christopher-Atako and Ann Marie Atako; two sons-in-law, Bennie Lee Dunn and Richard Wong Sing; god-daughter, Anita D. Williams of Los Angeles, Calif.; and numerous grandchildren and great grandchildren.
In Nigeria, West Africa, he also leaves to mourn the Atako family, numerous nieces, nephews, cousins, aunts, uncles and friends; in England and the continental Unites States; and by the Ikwerre Community of the Greater New York Area.
A Celebration of Life service will be held on Saturday, September 2, 2023 at Mt. Pleasant AME Zion Church, Statesville, N.C., at 11 a.m. Visitation will be from 10:30 to 11:00 a.m. at the church. Elder Christopher Daniels will be officiating the service and William Bellamy will deliver the eulogy. Burial will follow in the Belmont Cemetery, Statesville, N.C.
Visit the Book of Memories for Mr. Atako at www.rutledgeandbigham.com.
Rutledge and Bigham Funeral Home are serving the Atako family.