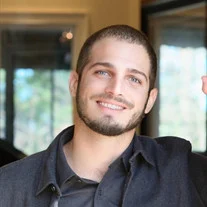 Hunter Dean Temple, 27, has left this place for an even better one, from where he can watch over all his family and friends. There never has been, and never will be again, anyone with a bigger heart. No one loved and cared more for others, and this earth, than Hunter.
Though his time with us was short, he somehow touched every life he came in contact with.
Hunter was a graduate of Lake Norman High School, Santa Barbara City College, and San Francisco State University. He was an amazing athlete growing up, especially as a wrestler. As an adult, he was an avid traveler to locations around the globe, an award-winning artist, an experienced scuba diver, and a model in Los Angeles and New York. But nothing was more important to him than getting back home to his family.
Hunter is survived by his parents, Pamela (original favorite) and Kent; brother, KT Temple (second best friend) and fiancée, Jess; brother, Freddy (best friend) and wife Riley, sister, Ashley and husband Brian; nieces, Carden, Saylem (new favorite) and Rayna; and nephew, Lucas; along with grandfather, Ken Temple; grandmother, Marie Beaver; and too many aunts, uncles, and cousins to mention — you all know how special you were to him.
He was preceded in death by his grandfather, Fred Beaver, and grandmother, Carolyn Temple.
Hunter Dean, the true success of a person is if they left this world better than they found it, and you are the definition of success.
A Memorial Service will be held on Friday, July 14, at 11 a.m. at Williamson Chapel United Methodist Church with Pastor Tony Matthews officiating.
Cavin-Cook Funeral Home and Crematory, Mooresville, is serving the Temple family. Condolences may be sent to the family at www.cavin-cook.com.