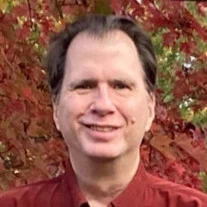 James "Freddie" Frederick Bridges, 63, of Mooresville, N.C., passed away on Wednesday, July 5, 2023. He was born on December 16, 1959, in Greensboro, N.C., to the late John and Frances Bridges.
Freddie was a veteran who served in the U.S. Army. He enjoyed playing online golf, going to the beach, mountains, and music concerts, and playing pool. He was also fascinated with owls and would watch videos of owls on YouTube. In addition, he owned owl pictures and other owl items. He was a certified master plumber in the greater Charlotte area for 30 years.
He is survived by his brother, Barry Bridges; children, Brandon Bridges, Carrie Bridges, and Zachary Bridges; and grandchildren, Ethan, Alexa, Rilynn, and Aleigha
He loved his family and will be greatly missed.
A memorial service will be held at 3 p.m. on Saturday, July 22, 2023, at Cavin-Cook Funeral Home in Mooresville with Chaplain Eddie Karriker officiating.
Cavin-Cook Funeral Home, Mooresville is proudly serving the Bridges family.