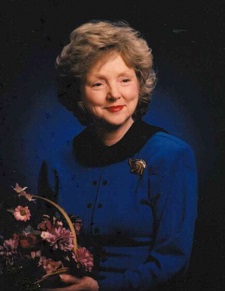 Janice Carolyn Douglas, 86, of Statesville, N.C., passed away Wednesday, April 12, 2023, at Iredell Memorial Hospital.
Janice was born March 15, 1937, in Iredell County, the daughter of the late Russell Avery Douglas and Fannie Chapman Douglas. She was a graduate of Scotts High School and was a lifelong member of Midway United Methodist Church.
Along with her parents, Janice was preceded in death by her brothers, James Clayton Douglas and Richard Avery Douglas; her sister, Elizabeth "Libby" Ann Douglas; nephew, Richard Paul Douglas; and sister-in-law, Bernita Reynolds Douglas.
Janice is survived by her sister, Frances D. Conger (William Thomas "Tom" Conger) of Rockville, Md.; a sister-in-law, Joan Moore Douglas of Statesville; her nieces and nephews, Mary Douglas, Russell William Douglas (Penny), Gena Davis (Shannon), and William T. Conger Jr. (Diana); and her great nieces and nephews, Leah Davis, Alyssa Douglas, Evan Davis, Conner Douglas and Thomas Jefferson Conger.
A celebration of life will be conducted at Midway United Methodist Church. Date and time will be announced by Troutman Funeral Home.
Troutman Funeral Home is serving the family.