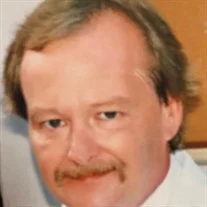 Jeffrey Allen Goodin, 62, of Statesville, N.C., died Saturday, April 8, 2023, at Iredell Memorial Hospital following a brief illness.
He was born in Iredell County on January 17, 1961, to the late Junior Franklin Goodin and Katie Powell Goodin. He was also preceded in death by a son, Jeffrey Albright Goodin.
Jeff loved music and playing the guitar, martial arts, including kung fu and karate, Jeeps and shooting guns. More than anything, he loved his family.
Those left to cherish his memory include his wife, Hoa Goodin; five daughters, Jessica Goodin, Jamie Goodin, Jennifer Goodin, Kaydee Goodin, and Rebecca Goodin; six grandchildren, Dorian Goodin, Lacie Suarez, Kadence Goodin, Daylen Goodin, Delaney Goodin, and Jaylen Goodin; a brother, Jimmy Goodin (Melda); and a sister, Debbie Scott.
A Graveside Service will be held Friday, April 14, 2023, at 3 p.m. at Iredell Memorial Gardens Mausoleum with Pastor Crosswhite officiating. Jeff will Lie in State on Friday from 12 to 2 p.m. at Nicholson Funeral Home prior to the Graveside Service for those who wish to come by and pay their respects.
The family requests no flowers but that donations be made to the American Cancer Society, 1901 Brunswick Ave., #100, Charlotte, NC 28207.
A very special thanks to Dr. Pamela Westmoreland Sholar for going above and beyond in her loving care of Jeff and the family.
Nicholson Funeral Home is honored to serve the Goodin family.