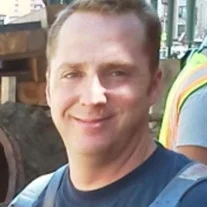 John Francis Fanelli, 48, of Mooresville, N.C., and formerly of New York, passed away on Saturday, March 4, 2023.
He was born on May 14, 1974, in Bethpage, N.Y., to John and Marjorie Hull Fanelli.
Services will be held at 2 p.m. on Friday, March 10, 2023 at the chapel of Cavin-Cook Funeral Home. The family will receive friends prior to the service from 1 to 2 p.m. at the funeral home.
In lieu of flowers memorials may be made to Fund The First.com at https://fundthefirst.com/campaign/the-family-of-firefighter-john-fanelli-4wrb40
Cavin-Cook Funeral Home & Crematory, Mooresville, is serving the family.