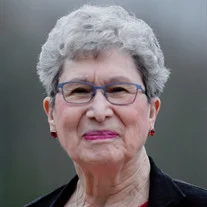 Joyce Redling Fahey, 82, of Mooresville, N.C., passed away on Sunday, July 30, 2023. She was born on January 21, 1941, in South Bend, Ind., to the late John and Jeanette Harrell Redling.
She is survived by her loving husband of 54 years, Leo Fahey; children, Sean M. Fahey (Jade) of Mooresville, N.C., and Kerry L. Spinney (Michael) of Wakefield, Mass.; grandchildren, Samson Fahey, Luke Spinney, Christian McLaughlin, and Siobhan Fahey; as well as many nieces, nephews, and cousins.
She devoted her life of loving service to her family, friends, her church, and her community. Joyce left a lasting impression on those she came in contact with. For almost 50 years, she made a yearly retreat with her group of "Holy Women." While living in the Boston area, she participated in Cursillo, taught religious education classes, taught piano and sang in the Liberty Belles chapter of Sweet Adelines, and volunteered with Hospice. She served as development director for the Sisters of St Joseph and parish secretary for Notre Dame de Pity in Cambridge. She and her lifetime love Leo moved to Mooresville in 2005 and her impact has been felt throughout the community. At St Therese, she served on the RCIA/RCIC for many years. In addition, she led the children's liturgy at the Family mass and participated in the many wonderful works of SWAT and led a women's prayer group for many years. She also gave her time, talent, and treasure to the Mooresville Food Pantry/Feed NC and other local charities and was a fixture at Welcome Home Veterans at Richard's Coffee Shop in downtown Mooresville. She always wore a smile and encouraged all she met to Be Kind.
The family will receive friends from 5 to 8 p.m. on Thursday, August 3, 2023, at Cavin-Cook Funeral Home with a Catholic Vigil Service at 7 p.m. Funeral Mass will be held at 11 a.m. on Friday, August 4, 2023, at St. Therese Catholic Church. The Broadcast can be accessed live at https://www.sainttherese.net/mass-livestream
Condolences may be made to the family at www.cavin-cook.com.
Cavin-Cook Funeral Home, Mooresville is proudly serving the Fahey family. In lieu of flowers, please consider a donation to Welcome Home Veterans at www.welcomevets.com.