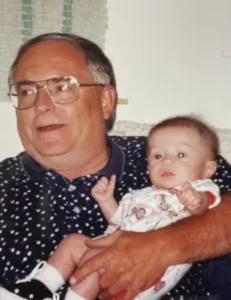 Kevin Smith, 72, passed away on Monday morning, September 4, 2023, at Novant Health, Huntersville, N.C. Born on September 26, 1950, in Hancock County, Ohio, he was the son of the late George Winfield Smith and Esther Ann Fillwock Smith. Kevin loved watching and attending sporting events. At Bowling Green State University, he was the university mascot, Freddie Falcon, during his senior year (1971-1972).
He did his graduate work at The Ohio State University. He has been a lifelong Ohio State Buckeye fan and Detroit Tigers fan. He loved attending his sons' and then his grandkids' sporting events. He was always on the sideline supporting his family.
Kevin ended his career working for ShowPros and other Entertainment Services at Bank of America Stadium for the last 15-plus years of his life. He also loved going to the Mooresville Public Library every morning to read the newspaper. He had a special relationship with all the librarians there. They said Kevin was their "sunshine" and he always brightened up their day.
Kevin is survived by his older brother, Lin Smith, 78, of Pennsylvania and his wife Eileen Geary; ex-wife, Linda Adams of New Smyrna Beach, Fla.; his son, Ryan Smith, 47, of Denver, N.C., and his daughter-in-law, Irene Smith; his youngest son, Justin Smith, 42, of Winston Salem, N.C., and his wife Andrea Preslar Smith; and his grandkids, Isaiah Smith, Jenavive Smith, Amaya Smith, Maddox Smith, Jude Smith and Stella Smith.
A Celebration of his Life will be held at 4 p.m. on Sunday, September 17, 2023, at Living Word Ministries in Statesville with Pastor James Lewis officiating.
Nicholson Funeral Home has the honor of serving the family.