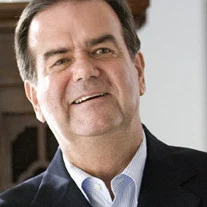 Lawson Holland passed away peacefully at his home on August 25, 2023, after declining health at the age of 70. Lawson was born on September 29, 1952, in Mooresville, N.C., to Ruby and Ben Holland. In 1970 he graduated from Mooresville High School, where he played football, basketball, and baseball. He was inducted into the Mooresville High School Athletic Hall of Fame in 2007. Lawson received a football scholarship to Clemson University, where he was also a member of the Alpha Tau Omega fraternity and a member of Tiger Brotherhood.
Upon graduation in 1975, most of his professional career was spent coaching collegiate football. He was proud to have been a part of two national championship teams (Clemson 1981, Florida 1996). He felt truly blessed to have been a part of the tremendous programs at Douglas Bird High School, Duke, Clemson, North Carolina, Wake Forest, Oklahoma State, Florida, and the Washington Redskins. Outside of coaching, he enjoyed his time with Kalo Chemical Company, Champion Communications, Clemson University, Coastal Carolina University, and Horry Georgetown Technical College.
Lawson was proceeded in death by his parents and by his sister, Toni Womack.
He is survived by his wife of 42 years, Cathy; his son, Jake (Jenn); his daughter, Katie (Jeff); his grandchildren, Grady, Emily, Marion, Molly, and Meredith; brother-in-law, Bill Womack (Laura); nephew, Clark Womack (Elizabeth) and their children, Wills and Davis.
Lawson and Cathy were blessed by the numerous phone calls, text messages, visits, and food while he was not feeling well. It truly lifted their spirits. The family would also like to thank his doctors who gave such exceptional, supportive, and compassionate care.
A memorial service was held on Tuesday, August 29, at Trinity Church, Myrtle Beach, S.C. In lieu of flowers, the family requests that donations be made to Trinity Church, 3000 N Kings Highway, Myrtle Beach, SC 29577.
Lawson's memory will forever be remembered in the hearts of his family, teammates, coaches, players, and many friends.
The family is being served by McMillan-Small Funeral Home, Myrtle Beach, S.C.