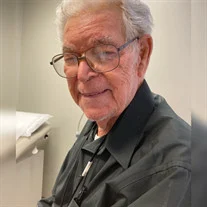 Lester Elmer Stoner, 96, of Mooresville, N.C., passed away on Monday, October 23, 2023. He was born on July 4, 1927, in Madison, Ind. to the late Raymond and Mabel Brown Stoner.
Mr. Stoner was a veteran, having served in the U.S. Army Air Corp during WWII and the U.S. Navy Air Force during the Korean War. He was the former owner of Watercrest Estates Mobile Home Village in Statesville. He enjoyed calligraphy, hunting, fishing, riding his motorcycle and racing. He loved spending time with his family and friends and will be greatly missed.
In addition to his parents, he was preceded in death by son, Michael Wayne Stoner; sister, Norma Jean Thomas; and brother, Theodore Stoner.
Those left to cherish his memory are his loving wife of 74 years, Averlene Edge Stoner; son, L. Tyrone Stoner and wife Esther; grandchildren, Christopher, Cara, Jason, Rueben, Lavender, Jesse, and Jonah; great grandchildren, Hayden, Lillian, Kayde, Logan, Taylor, Isaiah, Caleb, Wyatt, Jackson, and Sinta.
Funeral service will be conducted at a later date and announced by the family.
Cavin-Cook Funeral Home, Mooresville, is proudly serving the Stoner family.