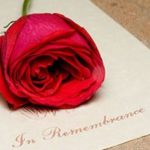 An artist's soul never dies. Through their art they gift the world their imagination and creativity. Linda Ann Niles, a creative and playful soul, passed away on November 5, 2023, at the age of 84.
She lived a life filled with love, laughter, and many adventures, leaving behind a trail of cherished memories filled with beautiful handmade pottery.
Born in Portland, Ore., she moved to Klamath Falls, where she met Bruce Niles, the love of her life. Together they sailed, camped, golfed, traveled, made amazing friends, and raised their two children.
Linda is survived by her daughter, Susan (wife Leah); her son, Gregg; grandchildren, Blake, Taylor, and Carly; five great grandchildren, nieces, and nephews, along with great nieces and nephews and many others she called family. She absolutely adored them all.
Please remember Linda with love and joy. Go outside, look at the clouds, think of a wonderful time you shared, and then put on some great music and dance.
No services will be held.
Cavin-Cook Funeral Home, Mooresville is proudly serving the Niles family. Condolences may be made to the family at www.cavin-cook.com.