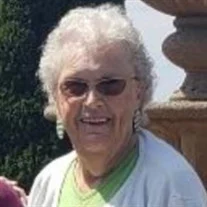 Marilyn Loraine Tilley, 82, passed away Tuesday February 7, 2023. She was born February 8, 1940, to the late Lemmie Riley and Mattie Rasberry Riley.
Marilyn married Mr. Erskine Tilley on June 30, 1956. They were together until his passing on October 26, 1996. Mrs. Tilley worked in the distribution department for JC Penney for 25 years before retiring. She was active in the local Golden Age Club. She was a loving mother and devoted wife.
She was preceded in death by her parents and husband.
Marilyn is survived by her daughter, Lorrie Settlemyer (Thomas) of Statesville, N.C.; sons, Randall Tilley (Carol Ann) of Taylorsville, N.C., and Bradley Tilley (Zayda) of Miami, Fla.; sister, Sandria Williamson (Kenneth) of Myrtle Beach, S.C.; 11 grandchildren; and 14 great-grandchildren.
A visitation will be held Saturday, February 11, 2023, from 4 to 6 p.m. at Nicholson Funeral Home. A funeral service will be held Sunday, February 12, 2023, at Diamond Hill Baptist Church at 3 p.m. with burial to follow at Oakwood Cemetery.
Nicholson Funeral Home is serving the family.