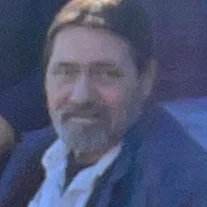 Marvin "Marty" Lynn Holland, 60, of Olin, N.C., passed away on Thursday, January 19, 2023. He was born on July 27, 1962, in Statesville, N.C., to the late Lloyd and Nancy Neilson Holland.
Marty was a member of Calvary Baptist Church in Union Grove. He was a talented guitarist who enjoyed singing bluegrass and county music. Marty will be remembered for his humor, and he could make anyone laugh. He loved his family and will be greatly missed.
In addition to his parents, he was preceded in death by a daughter, Heather Holland.
He is survived by his loving wife, Charlotte Trivett Holland; children, Christina Holland (Brandon), Alston Holland (Bethany), and Dylan Holland (Cecily); grandchildren; Wesson Holland, Isla Holland, Hunter Massey, Trevor Massey, Gavin Myers, and Alex Myers.
A graveside service will be held at 2 p.m. on Monday, January 23, 2023, at Glenwood Memorial Park, Mooresville, with Rev. Stephen Pope officiating.
Cavin-Cook Funeral Home & Mortuary, Mooresville, is serving the family.