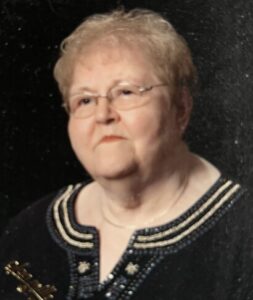 Norma Jean Mayberry, 91, of Statesville, N.C., passed away on Friday, November 10, 2023, at Iredell Memorial Hospital. Born on June 13, 1932, in Iredell County, she was the daughter of the late Robert Sherman Mayberry and Zula Mae Dagenhart Mayberry.
Norma was a longtime member of Front Street Baptist Church, where she taught Sunday school. In her retirement years, she became a CNA and worked for In-Home Healthcare. Norma was an outgoing person who loved to talk and visit with people.
Those left to cherish her memory include her cousins, John and Marilyn Moore of Statesville.
A graveside service will be held at 2 p.m. on Tuesday, November 14, 2023, at Oakwood Cemetery with Pastor Robert Jackson and Pastor Troy Skora officiating.
Nicholson Funeral Home has the honor of serving the family.