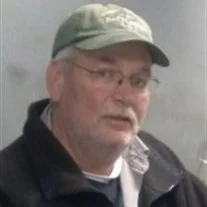 Phillip Cameron "Buddy" Mathis, 60, of Mooresville, N.C., passed away on Monday, September 4, 2023. Born December 21, 1962, in Hollywood, Fla., Buddy was the youngest child of Elizabeth Jane "Bettye" Mathis and the late Charles Henry "Hank" Mathis.
He moved to Payson, Ariz., as a teen but lived a lot of his adult life in Charlotte, N.C., and then Ohio before moving back to Mooresville around 2010. Most recently an employee at Ryder, Buddy held many jobs throughout his life, but his happiest memories were those spent with Home Brew Adventures when he lived in Charlotte. Friends and co-workers remember him as an expert brewmaster with a passion for making craft beer who was always there to mentor and support his colleagues. He also loved the mountains and camping. Friends and family alike remember him as someone who loved to tell jokes and make other people laugh.
In addition to his father, he was preceded in death by sister, Diane Mathis.
He is survived by his mother, Bettye Mathis of Mooresville, N.C.; brothers, Stephen Mathis of Mukilteo, Wash., and David Mathis of Mooresville, N.C.; nieces, Jennifer Richardson and Melanie Groody of Mooresville, N.C., and Amanda Morgan of Washington, D.C.; grandnephews Michael Graham and Nickolas Riddle; and grandniece Kaitlyn Baxley, all of Mooresville, N.C.
There will be a Celebration of Life ceremony at the Cavin-Cook Funeral Home at a later date.
In lieu of flowers, memorial donations may be made to the Breast Cancer Research Foundation (BCRF), a cause close to Buddy's heart.
Cavin-Cook Funeral Home, Mooresville, is proudly serving the Mathis family.