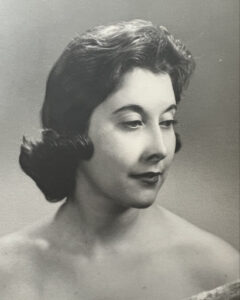 Rebecca Lee Shell was born on September 8,1939, in Statesville, N.C. She passed away peacefully on October 20, 2023, in her beautiful Lake Norman home surrounded by her devoted daughter, Shelley Cook, and other friends and family.
She was preceded in death by her mother, Ivy Lee Alexander Shell; her father, Parks Wesley Shell of Statesville, N.C.; her beloved daughter, Angela Cook Peeler; and her grandsons, Casey and Jason Peeler of Cherryville, N.C.
She is survived by her daughter, Shelley Dawne Cook of Terrell N.C.; granddaughter, Amber Peeler Donaldson and husband Lance and great grandchildren, Bentley and Adalynn Donaldson; grandson, Josh Peeler, wife Nikki and great grandson, Kenai Peeler; son-in-law, Jeff Peeler, all from Cherryville, N.C.; her three sisters, Martha Futrell of Statesville, Leslie Shell of Palm Desert, Calif., and Sallie Vallereux and husband Don of Statesville; nieces and nephews, Lindsey Daley Pryor and husband Ryan, Brittany Daley Broome and husband Kyle, Courtney Daley, Peter Futrell, John Futrell, and Miles Hechtman.
Rebecca graduated with honors from Salem College and received her MSW degree from The University of South Carolina. Her biggest regret was not being able to march with Martin Luther King Jr. over the Edmund Pettus Bridge in Alabama where her then-husband, Reverend Jerry R Cook, was a Presbyterian minister. Some of her greatest work accomplishments were being chosen by Salem College to work with underprivileged children in a settlement house in the Bowery of New York City and developing a volunteer program for the Winston-Salem Family Counseling Center of NC through which college students could serve area hospitals, nursing homes and children's homes.
Rebecca was a unique force who loved to say, "I will go where there is no path and blaze a trail." At the end of the day, she liked to quote Psalms 4:8: "I will lie down and sleep in peace, for you alone, O Lord, make me dwell in safety." May she join her beloved family members and sleep in safety and peace.
In lieu of flowers, please send donations to The Shriner Hospital for Children, Attn: Office of Development, 2900 Rocky Point Drive, Tampa, FL 33607 (www.donate.lovetotherescue.org).
Nicholson Funeral Home has the honor of serving the family.