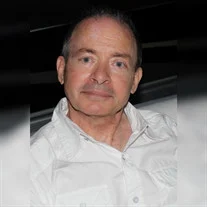 Richard Bruce Ralph, a resident of Mooresville, N.C., passed away on Wednesday, October 25, 2023, at the age of 76.
Richard was born on January 20, 1947, in Newburgh, N.Y., to his late parents, Thomas and Rosie Ralph. He graduated from Newburgh Free Academy in 1965 and continued his education at Orange County Community College. In July 1974, he married Laurel Sicina of Central Valley, N.Y., and their devotion endured for nearly 50 years until her passing in 2016.
Mr. Ralph dedicated many years of his life to a distinguished career as a New York State correctional officer. Beyond his professional life, Richard was renowned for his extraordinary talent as a self-taught blues guitarist and his passion for collecting guitars. His meticulous care for his yard was a testament to his unwavering work ethic and his deep pride in maintaining his home. Above all, Richard was a great son, husband, father, and grandfather. He treasured the moments spent with his family, holding a special affection for his beloved grandchildren. His deep love for dogs was well-known, and his loyal companion, Marty, held a special place in his heart.
Richard was preceded in death by his parents, Thomas and Rosie Ralph, as well as his wife, Laurel Sicina Ralph, and his brother, Roland Ralph.
He is survived by his children, Allyson Scrivani and her partner, Alex Scrivani, Amanda Brown, and Daniel Ralph and his husband, Paul O'Meara.
Richard's memory lives on through his cherished grandchildren, Kylie, Ethan, Lucas, Meryl, and Patrick. Richard wanted to mention special friends, Richard Cook, Marie Burger-Zaccagnino, Robert Brown, and Doug and Elaine McCombs.
In accordance with his wishes, there will be no services held at this time, allowing family and friends to remember and celebrate his life in their own special way. Richard's legacy of love of music, sense humor, and strong work ethic will forever be etched in our hearts.
Cavin-Cook Funeral Home & Crematory, Mooresville, is serving the Ralph family. Condolences may be made to the family at www.cavin-cook.com.