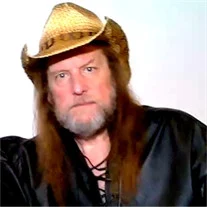 Robert Kent Heller, also known as "Kent Steel," passed away at age 61 with his loving wife Windy Gale by his side. He was born February 11, 1962, and passed away September 6, 2023.
Kent was preceded in death by his parents Jerold and Watana Heller. Those left to cherish his memory include his wife of 27 years, Windy Gale, and his brothers, Kevin and Gloria Heller and family, and Jason Heller and family.
Kent was a graduate of Piedmont Community College. He was specially gifted in music, piano, guitar and vocals. He was a familiar entertainer in the Charlotte and Lake Norman area for over 30 years. As a jingle singer with Fred Story, he won Silver Microphone Awards with many of his productions, including MI homes, Belk, Morris Jenkins, and the Panthers playoffs, as well as radio productions for Paul Schadt, Mr. Bill and long-time friend Bob Brandon.
Musically, Kent had the privilege working with .38 Special, Johnny Lange, BB King, Elton John, Billy Joel, Lone Star, Bonnie Raitt, Mothers Finest and many more legendary musical groups. He was on a first-name basis with many of the greatest stars in the business.
Kent had a unique view of the world that he often brought to his music. Kent's beautiful voice and kind heart will truly be missed. He touched so many lives and healed many hearts. Kent will be missed but never forgotten.
Cavin-Cook Funeral Home, Mooresville, is serving the family.