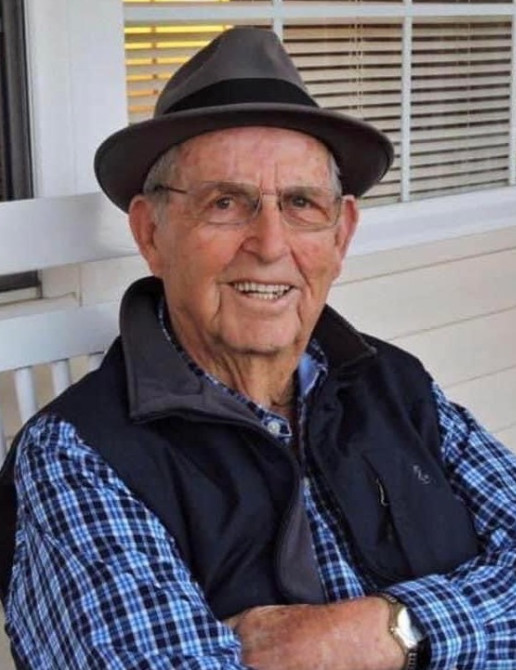 Robert Marion Tolar, 91, of Statesville, N.C., and formerly of LaBelle, Fla., passed away April 28, 2023, at the Gordon Hospice House surrounded by his loving family and devoted wife Imogene – his beloved bride of 70 years. Born January 14, 1932, in Ashford, Ala., Robert spent his school days at the now historic Dupree School in Ashford, where he was recently interviewed and spotlighted for a special feature about his time and education at the historic one-room schoolhouse.
Forever a farmer at heart and in real life, he began farming at the age of 17 with his father. One of his earliest crops was cotton, which his family members and then-sweetheart Imogene would help pick. When Robert and Imogene married, he went right back to the cotton field the next day while Imogene stayed home—no more picking cotton for her!
In 1962, the Tolars moved to LaBelle, Fla., to farm watermelons, traveling as dictated by where and when the watermelon seasons required. He became known as the "Watermelon Man," a name that appreciably stuck with him throughout his life. After retiring, the Tolars moved to Statesville, N.C., in 2014. Always a farmer at heart, he then bought a tent and tables and set them up with produce from the Columbia Farmers Market to regularly sell at the local flea market.
Robert was predeceased by his parents, Ola and Bosie Tolar; siblings Katie Lou Locke, Ethel Mace Layton, Bernice Edwards, Lucy Pearl Addison, Flora Eunice Nowell, and George (Buddy) Tolar.
He is survived by his wife of 70 years, Imogene Tolar; and daughter, Betty Sue (Drake) Doty of Statesville, N.C., son Eugene (Jane) Tolar of Clayton, Ga., and son Tony (Debbie) Tolar of LaBelle, Fla.
He is also survived by grandchildren, Eric (Beth Ann) Tolar, Ashley (Jerrod) Nance, Tonie Marie (Chris) Garcia, Corie (Jacob) Tolar, and Casey Fry; and eight great-grandchildren, Lyla Beth, Brock, Sadie Grace, and Easton Tolar, Zaiden Sawatzky, Blaze Garcia, Lawson Nance, and Cody Fry; and another great-grandchild due in May.
Friends and family are invited to attend a celebration of life to be held 2 p.m. on August 5, 2023, in LaBelle, Fla., at the First Baptist Church of Labelle, with visitation following.
In lieu of flowers, memorial donations may be made in Robert's memory to the Friends of Dupree School, P.O. Box 408, Ashford, AL 36312, and/or to the Hospice & Palliative Care of Iredell County, 2347 Simonton Road, Statesville, NC 28625.
"Indeed, if someone lives many years, let him rejoice in them all." ~ Ecclesiastes 11:8
Troutman Funeral Home is serving the family.