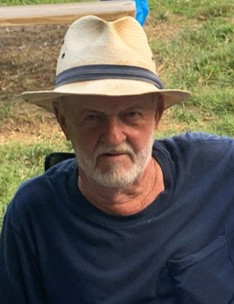 Roger "Dale" Jolly, 75, of Statesville, N.C., passed away Tuesday, August 8, 2023, at the Gordon Hospice House.
Mr. Jolly was born September 26, 1947, in Iredell County. He was the son of the late Joe Stacy Jolly and Willie "Florence" Patterson Jolly. Dale attended Central School and was employed for 50 years with Purdue Poultry. He enjoyed collecting guns, knives, caps and riding his Harley-Davidson.
Along with his parents Dale was preceded in death by his siblings, William "Bill" Jolly, Josephine J. Dowell, Joe Jolly Jr., Franklin Jolly, Peggy J. Hayes and Jack Jolly.
Mr. Jolly is survived by his companion of 53 years, Beth Stamey; his sister, Pat (Von) Bell; his brother, Terry (Kim) Jolly,; sisters-in-law, Ada Jolly and Lynn Jolly; stepdaughter, Tandra Stamey (Brandon) Munday; and numerous beloved nieces and nephews.
Mr. Jolly will lie in state on Thursday, August 10, 2023, from 1 to 5 p.m. at Troutman Funeral Home. A graveside service celebrating the life of Dale Jolly will be conducted at 11 a.m. on Friday, August 11, 2023, at Rocky Hill Baptist Church, 823 Mountain View Road, Statesville, NC 28625. The Reverend Darren Johnson will officiate. The family will greet friends following the funeral service.
In lieu of flowers the family asked the memorials be made to Hospice of Iredell County, 2341 Simonton Road, Statesville, NC 28625.
Troutman Funeral Home is serving the family.