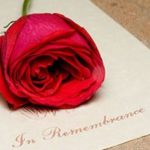 Ronald "Ron" Charles Tucker, 79, of Mooresville, N.C., passed away peacefully on Thursday, November 16, 2023, after a long illness. Ron was born in Hobart, Ind., to the late Fred and Evangeline Zak Tucker.
Ron's early employment was always working as a mechanic in Indiana until moving to North Carolina in 1987 to get into racing. He was employed with Mooresville Ford, Spencer Motor Ventures, Huntersville Ford, and DeWayne's Automotive until he retired. After retirement he loved to work on his old cars and go to car shows. He decided to go back to work part-time for Advance Auto and Napa Auto Parts until his declining health.
Those left to cherish his memory are his sister, Kathy of Washington; daughters, Heidi and Stacy of Indiana; special friend, Joyce Rietman; stepsons, Jeremy Rietman (Dayna) and Jason Rietman (Jessica); four wonderful granddaughters.
According to Ron's wishes, a celebration of life will be held at a later date.
Cavin-Cook Funeral Home, Mooresville is proudly serving the Tucker family.