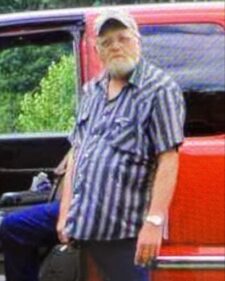 Ronga "Roger" Lee Christopher, 70, of Statesville, N.C., passed away on Tuesday, November 14, 2023. Born on April 7, 1953, in Iredell County, he was the son of the late Boyce Christopher and Juanita Cheek Christopher.
Roger had a true passion for hunting. He formerly attended Westminster Church of God in Statesville.
In addition to his parents, Boyce and Juanita Christopher, he was preceded in death by his sister, Mary Elizabeth Christopher.
Those left to cherish his memory include his niece, Cindy Meadows; his great-nieces, Jessica Meadows, Jasmine Meadows and Sabrina Meadows; and his cousin, David Sigmon and his wife Marie.
A graveside service will be held at 3 p.m. on Monday, November 20, 2023, at Iredell Memorial Park. The family will receive fiends prior to the graveside service from 1:30 to 2:30 p.m. at Nicholson Funeral Home.
Nicholson Funeral Home has the honor of serving the family.