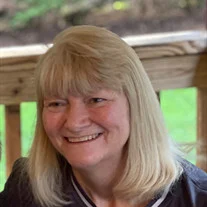 Sharon Anderson Ervin, 62, of Mooresville, N.C., passed away on Saturday, April 22, 2023, at Lake Norman Regional Medical Center in Mooresville.
She was born on July 21, 1960 in Goshen, Ind., to Charles and Margaret Whitaker Anderson. Mrs. Ervin was employed with Tractor Supply and was a member of Triplett United Methodist Church in Mooresville. She enjoyed riding motorcycles, and going to the mountains and the beach. She loved her family and friends and spending time with them, especially her grandchildren.
She was preceded in death by a sister, Brenda Smith; brother, Chuckie Anderson; and grandson, Brian Ervin Jr.
In addition to her parents, Charles and Margaret Anderson, she is survived by her husband of 45 years, Norris Ervin; sons, Shaun Ervin and wife Laura, and Brian Ervin; sister, Nickie Webster and husband Jeff; and several grandchildren, one great grandchild, and several nieces and nephews.
A Celebration of Life will be held at 6 p.m. on Tuesday, May 2, at Triplett United Methodist Church, Mooresville. The family will receive friends prior to the service from 5:30 to 6 p.m. at the church.
Cavin-Cook Funeral Home & Crematory, Mooresville, is serving the Ervin family. Condolences may be made to the family at ww.cavin-cook.com.