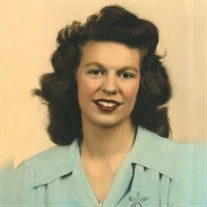 Shirley Beasley Simmons, 95, of Mooresville, N.C., passed away peacefully at home surrounded by loved ones on Wednesday, October 25, 2023.
She was born on September 7, 1928, in Iredell County to the late Harry and Martha "Mattie" Garrison Beasley. Mrs. Simmons was a graduate of Grimsley High School and Business College of Greensboro. She dedicated herself to assisting home improvement clients for more than 20 years at Piedmont Decorators (aka Sherwin Williams) at Lakewood Shopping Center in Durham, N.C. She was also highly talented in floral arrangements and frequently won first place ribbons at the State Fair in Raleigh, N.C. Shirley was an independent, funny, yet stern and disciplined person who wanted the best for her loved ones. She enjoyed activities such as gardening, playing Bridge, Canasta, Rummy Cube, and Rack-O, bird watching and feeding corn to the squirrels. She enjoyed watching UNC basketball and tennis.
In addition to her parents, she was preceded in death by her sister, Fleata Elizabeth Little; sons, Mike Simmons and Rick Simmons; and grandson, Scott Simmons.
She is survived by her children, Jeff Simmons and wife Deborah, and Gale Howard and husband Rob; brother, William "Bill" Beasley; grandchildren, Stephen Simmons, Melissa Averette, Patrick Simmons, Kaitlin Sweeney, Cameron Simmons, Katie Howard, and Kyle Howard; great grandchildren, Ciara Simmons, Austin Simmons, Brice Simmons, Sydnie Averette, Blake Averette, Everly Sweeney, and Rosie Sweeney; and numerous nieces and nephews.
A Memorial Service will be held at 2 p.m. on Sunday, November 19, at the chapel of Cavin-Cook Funeral Home. A reception will be following the service at Shirley's home.
The family would like to give a special thank you to her caregivers with Hospice & Palliative Care of Iredell County, in particular to her CNA, Theresa Adkins and to Shirley's wonderful caring staff Sandy, Angie, Amber, Linda, Lisa, Kate, and Alice.
Cavin-Cook Funeral Home & Crematory, Mooresville, is serving the Simmons family. Condolences may be made to the family at www.cavin-cook.com.