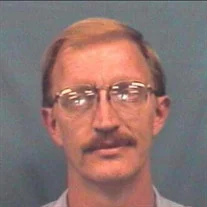 Steven Wayne Horne, 66, of Statesville, N.C., passed away unexpectedly on October 20, 2023, at Iredell Memorial Hospital. Steve was born in Iredell County on July 24, 1957, to the late Berlie Davidson Horne and Nellie Poole Horne. Steve and his sibling attended East Side Baptist Church.
Steve served his country in the U.S. Army, where he gained his truck driving skills. After leaving the service, he drove for several different companies and ended his career with MDI of Hickory.
In addition to his parents, he was preceded in death by his wife of 23 years, Cheryl Brewster Horne; and his brother-in-law, Claude Howard Rash.
Survivors left to cherish his memory are two daughters, Amanda Noel Jones and husband Denny of Statesville, and Jessica Marie Horne of Durham, N.C.; one son, Jonathan Wayne Horne and wife Amy of Mooresville; three sisters, Barbara Rash of Harmony, Marlene Oxford and husband Keith of Harmony, and Charlotte Webb of Stony Point; two brothers, Michael Horne of Harmony, and Philip Dwight Horne and wife Carol of Statesville.
As a child, Steve was very curious about how things worked. He would disassemble his toys and attempt to reassemble them, and sometimes he succeeded. Steve was a caring grandfather and found joy in the time spent with his five grandchildren, Andrew, Austin, Jaden, Rayn, and Waylon and three step-grandchildren, Frances, James, and Brandon; and one companion Dozer. He also has several nieces and nephews and great-nieces and nephews.
No arrangements are planned at this time.
Chapman Funeral Home is serving the Steven Horne Family.