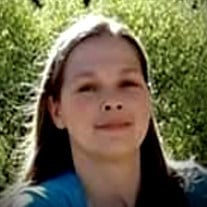 Tiffany Follrod Hall, 37, of Cleveland, N.C., passed away Monday, February 6, 2023. She was born on February 11, 1985, in Mercer County, W.Va.
She was preceded in death by her grandparents, Buddy Follrod and wife Linda, Patty Barber, and Mary Hall.
Tiffany is survived by her father, Shawn L. Follrod, and stepmother, Angie Follrod, of Troutman, N.C.; mother, Greta Dameron of Cleveland N.C.; her children, Jesse Marie, Clay Aiden, Carly, and Titus Hall; sisters, Monica Steele and husband Jeff, and Chantal Martin and husband Jadon; brothers, Shawn C. Follrod and wife Jordan, and Dalton Follrod and wife Hannah; special friend, Donnie Everhart; nephews Jacob, Landon, and Kaleb Steel, and Brent-Lee Follrod; nieces, Avery and Riley Martin, and Willa Follrod; uncles Rod Follrod and wife Lolita, Chad Follrod, and Bobby Dameron; aunt, Jennifer Walls and husband Clyde; and several cousins.
The family will receive friends on Saturday, February 18, from 3 to 5 p.m. at Cavin-Cook Funeral Home.
Cavin-Cook Funeral Home & Crematory, Mooresville, is serving the Hall family. Condolences may be made to the family at www.cavin-cook.com.