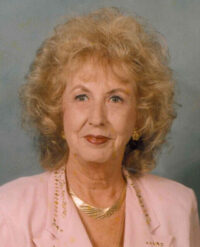 Willa Dean Barker Combs of Union Grove, N.C., passed away on Saturday, October 28, 2023, at her home. She was the daughter of the late Clarence and Bonnie Williams Barker.
A graduate of Union Grove High School, she attended Mt. Pisgah Baptist Church. She worked as a seamstress for Firefly Balloons. She enjoyed dancing, skating, and flower arranging.
In addition to her parents, she was also preceded in death by two brothers, Colin Barker and Reggie Barker, and one sister, Melinda Mitchell.
Willa Dean is survived by two daughters, Sherry (Michael) Souther and Gloria Summers; one grandson, Todd Summers; one sister, Glenda (Steve) Barnes; one brother, Hasel Barker; and several nieces and nephews.
Funeral services will be held on Saturday, November 4, 2023, at 2 p.m. at Mt. Pisgah Baptist Church in North Wilkesboro, N.C. Rev. Randy Campbell will officiate. Burial will follow in the Taylor Springs Baptist Church Cemetery. The family will receive friends one hour prior to the service from 1 until 2 p.m. at Mt. Pisgah Baptist Church.
In lieu of flowers, the family requests that donations be made in Willa Dean's memory to Mt. Pisgah Baptist Church, Attn: Bobby Howard, 259 Howard Mountain Road, North Wilkesboro, NC 28689 or to Taylor Springs Baptist Church, 443 Taylor Springs Road, Union Grove, NC 28689.
Troutman Funeral Home is serving the family.