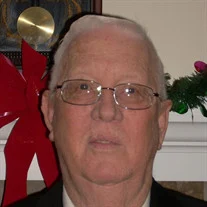 William Buck Church Jr., known to many as Sandy, beloved resident of Mooresville, N.C., avid Tar Heel fan, and bad-ass Marine, passed away peacefully on the morning of October 3, 2023. He was surrounded in love and appreciation while snuggled warmly under his Marine Corps blanket.
His spirit is carried on by his wife of over 52 years, Carey, and his son Chris and daughter Kathy, who have both developed complexes over how they are ever going to live up to his legendary status. Additionally, he leaves behind his loving daughter-in-law, Amber Hager Church and loyal son-in-law, Ted Hathcock. The lights of his life were his grandchildren Colby, Arden, Christopher, and Caroline. His sister Jane Hendrix, brother Jack Church, numerous nieces and nephews, and half the population of Mooresville are left with precious memories.
He is reunited with both his parents, William Buck Church and Joncie Nantz Church, who we know welcomed him with open arms and a hot dog all the way.
Sandy graduated from Mooresville Senior High in 1965, attended Mitchell Community College in Statesville, and joined the Marine Corps that later took him to Vietnam during which he "accidentally" blew up a water buffalo with a grenade launcher. He married Carey Belk after spotting her at the local What-a-Burger. He became athletic director at the Mooresville Recreation Department, where he served for 22 years, umpired or refereed literally every child who played Mooresville rec ball in the late 1980s and early 1990s, and became the first director at the Charles Mack Citizens Center. After "retiring," Dad effortlessly held jobs at World Market, where he may or may not have bought his family members merchandise at the employee discount, and then at the local ABC store. He knew everyone and everyone knew him. Genealogy was his passion, and he had us related to so many people that Chris and Kathy seriously considered DNA tests before marrying their spouses.
Dad taught us many things in his life including:
Always pull for the Carolina Tar Heels or anyone who is playing Duke.
Marines are the toughest branch. All others are second rate.
Play sports.
Life is too short not to eat cookies.
When driving through a tunnel, beep your horn.
The best shows are I Love Lucy, Andy Griffith, Gomer Pyle: USMC, Bonanza, and Gunsmoke.
Drive like it's the Daytona 500 when taking your daughter, who is in labor, to the hospital.
Thank the Veteran when you see them; they deserve it.
Overspend at Christmas. Every year.
Always show up.
He was everything a good person is. Our hero until the end. He will be missed beyond measure. Heaven just got a whole lot cooler.
Semper Fi, Dad.
Visitation will be held on Thursday, October 5, from 6 to 8 p.m. at Cavin-Cook Funeral Home, 494 E. Plaza Drive, Mooresville. Funeral services will be held at 11 a.m. on Friday, October 6, at Vanderburg United Methodist Church, 1809 Charlotte Highway, Mooresville. Burial with full military honors will follow the service in the church cemetery.
Memorials may be made to S. Mitchell Mack Hospice House, 1325 Mecklenburg Highway, Mooresville, NC 28115 or Vanderburg United Methodist Church, 1809 Charlotte Highway, Mooresville, NC 28115.
Cavin-Cook Funeral Home & Crematory, Mooresville, is serving the Church family. Condolences may be made to the family at www.cavin-cook.com.