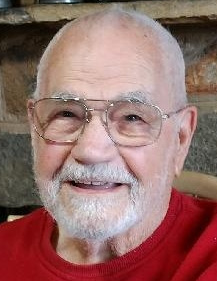 William Preston "Bill" Brewer Sr., 93, of Cool Spring, N.C., died peacefully at home with his family after a brief illness. Counting the blessings of a long, healthy life and sure in his faith, Bill met death with a song in his heart. He was born in Statesville, N.C. on August 13, 1930, the son of the late Orlando Roy "Arlie" Brewer and Mary Ellen Bailey Brewer.
Bill graduated from Statesville Senior High School and was a coach on the rifle range at U.S. Marine Corps Camp Lejeune in the early 1950s. A bricklayer by trade, Bill became a homebuilder in Fairfax County, Va. He lived there for 25 years before returning to Statesville, where he restored a pre-Civil War log home in Cool Spring that was his home until his death.
Bill met Sandra Deanna "Sandy" Schleicher, who survives, in Alexandria, Va., and they married about a year later in 1961. They enjoyed 62 years together. Their sons, William "Preston" Brewer Jr. (Derrick Inscoe) and Orlando Roy "Arlie" Brewer (Lisa Netterwald), both of Statesville, survive. He is also survived by two sisters, Jean Templeton of Statesville and Rosemary Ramsey of Atlanta, Ga., and many beloved nieces and nephews in his and Sandy's families. In addition to his parents, he was preceded in death by sisters Hilda Smith, Margaret Beard (Harry, who survives) and brother Roy Brewer (Helen).
Bill enjoyed repairing, restoring, modifying and talking about anything and everything. He delighted in gathering firewood and keeping the wood stove going from the first fall chill until the warmth of spring. He enjoyed his grapevines and gardening and sharing what he grew.
A celebration of life service is planned for 2 p.m. on Sunday, October 22, 2023, at Western Avenue Baptist Church. The service will also be viewable online at https://www.youtube.com/@wabcvideo/streams. Those at heightened risk for COVID-19 or flu are encouraged to participate in this way. Instead of a receiving line, there will be a memorial table and registry in the vestibule, as well as a slideshow in the sanctuary.
In lieu of flowers, you may make donations to Power Cross or a charity of your choice.
Troutman Funeral Home is serving the family.