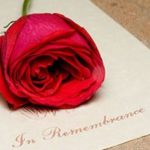 William Thomas Jones III, 57, of Harmony, N.C., passed away on Tuesday, August 22, 2023, at his home. Born on December 22, 1965, in Iredell County, he was the son of Emma Diane Jones and the late William Thomas Jones Jr.
William had a passion for fishing and loved riding motorcycles. He was a natural and gifted artist.
In addition to his father, William Thomas Jones Jr., he was preceded in death by his wife, Wilma Lee Campbell Jones; and sister, Angela Sue Jones.
He is survived by his mother, Emma Diane Jones; brother, Jesse Lee Jones; sisters, Fannie Lou Jones and Ashley Dawn Dockery; his stepsister, Margie Coleman; his stepbrother, Bobby Coleman; and several nieces and nephews.
A Celebration of William's life will be held at 2 p.m. on Sunday, September 3, 2023, at Plain Truth Pentecostal Church with Pastor Tim Moose officiating.
In lieu of flowers, the family family asks that memorial contributions be made in William's memory to the William Thomas Jones III Memorial Fund, Harmony, N.C.
Nicholson Funeral Home has the honor of serving the family.