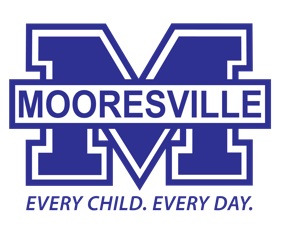 Dear Iredell County Community:
On behalf of the Mooresville Graded School District, our Board of Education, our staff, and our students, I want to take a moment to say "thank you." Your overwhelming support for the School Bonds Referendum on March 3 was both humbling and inspiring to me as the superintendent of MGSD and as a resident of our county. You sent a clear message that our children are worth your support!
I also want to thank our County Commissioners for taking their responsibility to provide adequate facilities to our public school children so seriously, as well as Our Schools First for their tireless efforts to educate the public and advocate for our three school systems in Iredell County. Of course, to our parents who gave of their time to canvass neighborhoods, make phone calls, and hand out information at the polls, thank you. From the voter to the volunteer, we couldn't have done this without you and are better because of you.
We are currently in the planning process for the new middle school, as well as the major renovation projects at Park View Elementary School and South Elementary School. In the next several months, we will begin to see construction happening and progress toward these projects; however, what we won't see immediately is the way in which your support for this bond impacts our children long term. By giving our students the room necessary to learn through bricks and mortar schools versus short-term solutions like mega-units, you chose to invest in their future for years to come. Excellence in our schools equates to excellence for our community, and we will continue to work hard to deliver a top district for our community.
In closing, we welcome your involvement with our school district beyond bond referendums. I have no doubt that each of you — parents, community leaders, citizens — has so much to offer our schools and children by way of ideas, time, and resources. More than ever, as a community, we can truly make a difference for every child, every day by working together. Again, thank you for your support, and we look forward to working with you as we move forward in achieving excellence for our children!
Stephen Mauney, Ed.D.
MGSD Superintendent of Schools