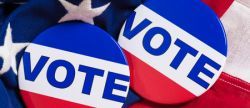 To the Editor:
I am writing today as a parent of two children in Iredell-Statesville Schools, as the chairperson of the Iredell County Education Facilities Task Force, and a supporter of public schools.
Voters in Iredell County will see two school bond referendums on the back of their ballot on March 3. Both of these bonds are the culmination of two and a half years of analysis by 19 members of the Iredell County community.
The first bond will fund construction of a high school in the southern end of the county for I-SS and a middle school for Mooresville Graded School District.
Lake Norman High School and South Iredell High School (the two high schools in the I-SS system in the southern end of our county) are over capacity today. Lake Norman High School was built to accommodate 1,200-1,400 students and is currently at 1,800 to 1,900 students. South Iredell High School, which opened in 1966, is close to 1,600 students and welcomed its largest freshman class ever this year.
There are more than 13,453 housing units that have already been approved for construction in Iredell County and 98 percent of them are in the southern end of the county.
MGSD desperately needs a new middle school. There are currently more than 900 students in the one and only middle school in this school district and this school only accommodates seventh- and eighth-grade students. MGSD has been a very good steward of its limited funds and reconfigured its elementary and intermediate grade levels so that only one new school needs to be built.
The second bond is for Mitchell Community College. It will build a much-needed training facility for law enforcement, emergency medical services, and fire fighter training. Mitchell provides training and certification to more than 1,500 professionals in these areas and has seen tremendous growth in these programs as our population grows. Currently, these programs operate out of the basement of a building that is almost 100 years old.
Voting YES on the Iredell County School Bonds is the most cost-effective way to fund construction of the new high school for I-SS, the new middle school for MGSD, and the new training facility at Mitchell. A General Obligation (GO) bond is a government bond backed through the credit and taxing power of a county's jurisdiction. Because of our high bond rating, we are able to take advantage of a lower interest rate with a GO bond.
Please join me in voting YES for our school bonds on March 3!
Jennifer Christian
chairwoman, Iredell County Education Facilities Task Force