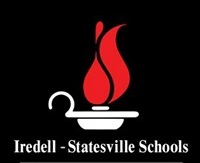 Less than three weeks ago Gov. Roy Cooper declared a State of Emergency for North Carolina and closed all schools for instructional purposes. The governor mandated three directives for North Carolina Schools: (1) provide remote learning opportunities for students, (2) provide meals for children within each school district, and (3) provide daycare for emergency and essential healthcare personnel.
Within a week, the Iredell-Statesville Schools COVID-19 Task Force, which is made up of personnel representing all system stakeholders, created novel and successful ways for I-SS administration and staff to continue the educational process while also providing the services that Gov. Cooper requested.
During this unprecedented time, all of our employees have risen to the challenge of distance learning, nutritional hubs, and emergency childcare. This truly team effort is a tribute to all of our 2,700 employees: administrators, instructional personnel, nutrition, bus drivers and transportation, TAs, maintenance, student services, nurses, office support, EC, and all the other staff members who have made this remarkable response possible.
In addition to the tremendous response to the governor's requests, Iredell-Statesville Schools has also responded to some of the needs of our local medical providers. I-SS nurses will be moving over to help the Iredell County Health Department during this State of Emergency. I-SS has also provided much needed personal protection masks to a local hospital while still providing gloves and masks to our employees who need them.
We, the Iredell-Statesville Board of Education, are grateful for the team of outstanding I-SS employees and their accomplishments during this difficult and concerning time. We commend and thank you for your professionalism, hard work, and dedication for both our students and the larger Iredell County community.
That you execute these many efforts to support our children with an attitude of love and with smiles on your faces is a testament to the wonderful people in the I-SS system that we are privileged to know and work to support on a daily basis.
Iredell-Statesville Board of Education