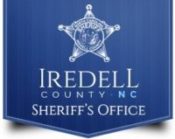 BY DARREN CAMPBELL
I think that it would suffice to say that this Christmas was different for most of us. This year has been met with many challenges and quite a few changes for everyone. We have watched as our schools have adapted to meet the needs of their students. We watched, helplessly, as our healthcare workers stepped to the forefront of the COVID-19 pandemic and proved to be the some of the most heroic among us. In law enforcement, we have altered our operations to keep those in our communities safe, while keeping the safety of our officers in the forefront of our minds.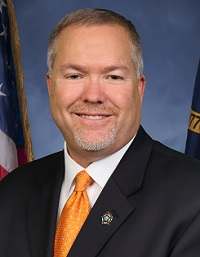 In addition to the daily struggles of the pandemic, our law enforcement community has faced, in epic proportions, our share of discord. We've watched as our cities have struggled to maintain the safety of it citizens amid riots, destruction, and civil unrest. Most alarmingly, we have witnessed one of the deadliest years for law enforcement officers in the last decade. It has been with upmost sadness that we have recently watched with foreboding, as four officers have been shot in neighboring counties with two succumbing to their injuries. I've often said that there is a brother and sisterhood among those who chose law enforcement as a career. Individually and as a department, we have mourned the loss of these officers even though most never had the honor to meet them.
In Kings Mountain, after one of her fellow officers was shot and injured, Police Chief Lisa Proctor gave an emotional press conference. She echoed the sentiments of so many of law enforcement, when she spoke of the integrity, pride, and the call to "defend everyone, no matter the skin color, or how much money they have." Her most moving point, to those of us who chose to serve in law enforcement, is this: "Are there bad apples out there, across the nation? We've seen it. Let me tell you, nobody hates a bad cop more than those of us who are good, those of us who have the integrity and moral fortitude to go to work everyday and do what's right. Even when we are being spat on, attacked or shot, we continue to go because it's a calling by God." She concluded by saying that "until you wear this badge, you will never understand what it means. It is a passion for the people … where you are actually willing to lay down your life for someone that you don't even know."
Her words struck the heart of many, myself included. I pray for a better year ahead for all of us. I pray for a better year for law enforcement. I pray for a better year for us, as a nation, and a world. I pray for the families of those who have lost loved ones this year. I pray for the families of those who have lost their lives in the line of duty this year, the husband, wife, father, mother, son, and daughter, who proudly placed a badge on their chest, kissed their loved ones goodbye, and never made it home.
Darren Campbell is the Iredell County sheriff. He can be reached at Decampbell@co.iredell.nc.us or 704-878-3180.