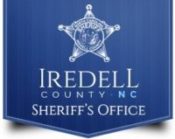 BY DARREN CAMPBELL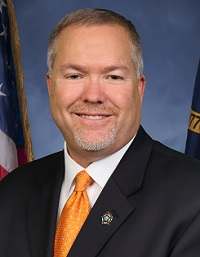 Over the past several weeks, the Iredell County Sheriff's Office has received an increasing number of reports from citizens and businesses about various scams. In order to help educate our citizens about identity and monetary scams, I am sharing information about the types of scams we hear about regularly.
The common scams being seen are:
Unemployment requests from the N.C. Department of Commerce Division of Employment Security: This scam involves an unknown person applying for unemployment benefits using the victim's name and other information. The suspects then have the funds from the claim deposited into their accounts. If you receive a letter or are told by your employer that you have applied for unemployment benefits, and you did not, you should contact your Human Resources Department immediately and file a report with a law enforcement agency. Often times your employer will know that the benefits were applied for before you do and will ask you about the application.
♦ Contacted by a False Federal Agent or Local Law Enforcement Officer: This common scam occurs when a fake agent or officer with any law enforcement agency contacts you and advises you about active arrest warrants. The scammers will often give fabricated report numbers or badge numbers. They will also use very generic names when referring to themselves. They will advise you to pay a certain amount of money or provide personal information to get out of those warrants.
The Iredell County Sheriff's Office, Federal Bureau of Investigation, Internal Revenue Service, or any other agency will never contact you on the phone and request any money from you, particularly gift cards, pre-paid cards or ask to have money wired to us. If you have any doubt the call may be a scam, hang up immediately and call the agency at a number you know is legitimate.
A good rule of thumb if you are contacted on the phone is to always keep your personal information private. This includes your name, address, debit card numbers, any financial account numbers, and especially your Social Security number.
♦ Calls from False Apple, Amazon, or Google Employees: Recently the ICSO has received reports involving Apple or Google employees contacting citizens. They claim your account has been compromised. The scammer will tell you they need your username, password, and other personal information to verify the account. The caller will then want you to pay off a debt. They will direct you to purchase a gift card from a local store and call them back so you can provide them card numbers over the phone.
A few additional safety reminders:
♦ Be aware of payments using Zelle, Venmo, Cash App, Western Union, MoneyGram, or PayPal. Some of these transactions may be legitimate, however the ICSO strongly urges you to know who you are sending this money to. Just because someone told you who they are does not make it so.
♦ Be cautious when purchasing items on eBay, Facebook Marketplace, LetGo, or other online platforms, where sellers directly deal with you. If the deal looks too good to be true, it most likely is.
♦ Be suspicious of any form of payment or request for payment involving Bitcoin or online "Cryptocurrency" is difficult to trace, therefore we do not recommended this form of payment.
♦ Online rental scams which include photographs of property, and the renters say the property is theirs. Confirm the property someone is renting to you actually belongs to them before engaging in a transaction. You can do this by contacting the Register of Deeds or a listing agent.
♦ Beware if you receive a call about your vehicle warranty and the information provided is not consistent with the exact vehicle you own then it is a scam.
♦ If you receive a phone call where an automated voice (not a human being) is talking, then you have received a robo-call and should hang up immediately.
By having some knowledge of scams and how these suspects operate, you can keep your family and friends safe. We would rather prevent a crime than have to investigate one for you.
If you have any questions please contact me at decampbell@co.iredell.nc.us or 704-878-3180.
Darren Campbell is the Iredell County sheriff.