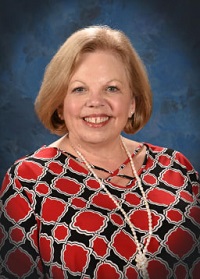 BY DEBBIE MARSH
On Tuesday, March 3, voters in Iredell County will find two referendums on the ballot. If passed, one will fund the building of a high school in Iredell-Statesville Schools and a middle school in Mooresville Graded Schools. The other referendum will provide funding for public safety training facilities at Mitchell Community College. Public school funding can be understandably confusing because it comes from all three levels of government — federal, state, and local. It is important for voters to understand why these two referendums are on the ballot, so here are some facts to help provide a better understanding.
By state law, county government is responsible for funding public school buildings and other capital needs. This means our county commissioners are responsible for deciding how to pay for new schools. The county commissioners have placed these two referendums on the ballot to allow the voters to tell them if we want the commissioners to fund these needed capital projects. It is then up to the commissioners to decide how to fund the projects. Usually, they have chosen to issue general obligation bonds because they are the most cost effective. Given the current interest rates and the number of property tax payers in Iredell County, it would cost one cent per $100 valuation. This means a home valued at $100,000 would see a yearly increase in property taxes of $10.
Local boards of education cannot choose to spend the money issued from these bonds for any other purpose than what appears on the ballot. Also, funding for new schools or other capital projects does not take any money away from area charter schools.
Many people wonder why the N.C. Education Lottery does not fund new schools as it was advertised to do when voters across the state approved it. Originally, 35 percent of the profits from the lottery were supposed to go to constructing public schools. Currently, only 30 percent of the profits from the lottery goes to public schools and of that 30 percent, only 19 percent goes to school construction. To put this another way, of every $1 of lottery profit, 30 cents goes to schools. Of that 30 cents, only a nickel goes to school construction. Several years ago, the General Assembly began using lottery money to fund non-instructional staff, pre-kindergarten, transportation, and needs-based scholarships to state colleges. These funds have been diverted by the General Assembly from the original purpose, despite the assurances that other public school funding would not be supplanted with lottery funds. Last year, Iredell-Statesville Schools and MGSD received $1.4 million and $400,000 respectively from lottery funds. If each school district saved this money each year, it would take 57 years to fund a new high school and 88 years to fund a new middle school (not accounting for inflation).
I, along with other members of the Iredell County Education Facilities Task Force, have spent the last 2.5 years studying the facility needs of Iredell-Statesville Schools, MGSD, and Mitchell Community College. I can attest to the fact that our public school capital needs are far greater than what the voters are being asked to approve. The referendum for Iredell-Statesville and MGSD is for capacity only, just providing a seat for every child in our two districts. The referendum for Mitchell Community College will provide the training facilities for our first responders who keep our growing communities safe.
I feel blessed to live in a community with two top public school districts and a flourishing community college. Our schools have been an economic driver, attracting industry, jobs, and people to our county. We all have a vested interest in continuing to support our community and invest in our future. I hope you will join me in voting YES for both bond referendums.
Debbie Marsh is a member of the Mooresville Graded Schools Board of Education.