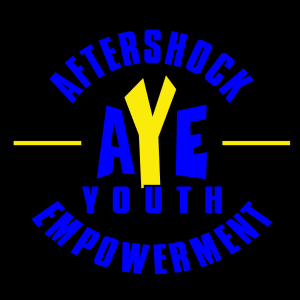 To the Editor:
We Need Your Help!
Aftershock Youth Empowerment is a bullying prevention and intervention services nonprofit organization located in Harmony. Our mission is to create and maintain stress-free zones for students that are experiencing barriers and bullying situations that hinders academic growth.
During the working day, we operate a virtual learning academy, where students attend our facility to complete their class assignments and course work in a peaceful, goa-oriented atmosphere. We provide a safe place for students that are experiencing extreme bullying situations at their local schools.
Our services are provided for students all throughout Iredell County. We have working partnerships with Iredell-Statesville Schools Gear-Up program, Livingstone College, and the Statesville Police Department. This summer we partnered with a large community organization in Statesville to provide our "Identity Camp," a six-week summer camp, for their students. The fee for the camp to operate was disclosed to the organization for $6,487. The proposal was accepted before the summer camp began. Five weeks into running the summer camp, Aftershock Youth Empowerment was told by one of the organization's directors that there was never any intention of paying the tuition fees for their students in the summer camp, although we had already rendered and provided our services for five weeks of the six-week summer camp.
As a small local non-profit organization, this loss of finances has a huge impact on our organization as we were counting on those finances for our first semester operational expenses for our upcoming school year, which that starts on August 23. Although legal matters would be an option, we're a small organization that would be facing off with a corporate giant. Our main and only focus now is recovering what was lost in rendering those services, so we can continue our mission for the students within our program.
As the founder and Executive Director of Aftershock Youth Empowerment, I am personally reaching out to our community here in Iredell County. We are in need of help to make sure students can still attend our virtual learning academy and still be able to receive all of the resources, support and services that we provide. We are asking the community to join together and help Aftershock Youth Empowerment continue to have a positive impact in the lives of bullied students. To learn how you can help get involved to help our mission progress, I can be reached at (704) 309-7483 or by email at shanikaturner@aftershocknc.org
Monetary Donations can be mailed to: Aftershock Youth Empowerment: 955 W. Memorial Highway, Harmony, NC 28634
Text to Give: Send a text message to Phone Number: 1-855-575-7888 (Text Code: 256801)
Shanika Turner, founder/executive director
Aftershock Youth Empowerment