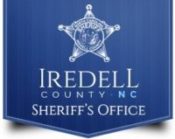 FROM STAFF REPORTS
A Mooresville man was arrested and charged with a dozen counts of identity theft following an investigation by the Iredell County Sheriff's Office.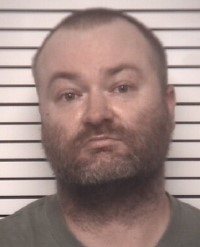 Sheriff Darren Campbell announced the arrest of Michael Chad Ward, 39, of Barclay Lane, Mooresville, in a news release Monday.
The ICSO began investigating on February 1 after receiving a report in reference to identity theft. The victim advised that multiple credit cards and utility services had been opened using their name and personal identifying information.
Detective Craig Scannella of the ICSO Economic Crimes Unit was assigned to investigate the report. After interviewing the victim, Scannella located several witnesses and served multiple search warrants in this investigation. The evidence helped Scannella identify Ward as the suspect responsible for establishing all of the accounts, Campbell said.
The detective obtained warrants charging Ward with 12 counts of felony identity theft.
Ward was arrested on July 31 by deputies assigned to the ICSO Warrant Squad, according to the news release. The suspect was transported to the Iredell County Detention Center, where he was served with the warrants. Magistrate Nethken issued a $10,000 secured bond.
According to the ICSO, Ward's criminal history includes the following charges: seven counts of Felony Breaking or Entering of a Motor Vehicle, five counts of Felony Breaking or Entering, Misdemeanor Contributing to the Delinquency of a Minor, 14 counts of Felony Breaking or Entering of a Boat, Felony Larceny, Felony Financial Card Fraud, DWI Level 5, Failure to Heed or Lights and Siren, Misdemeanor Larceny, Misdemeanor Resist a Public Officer, Felony Exploitation of a Disabled or Elderly Person, and two counts of Misdemeanor Possession of Stolen Goods.