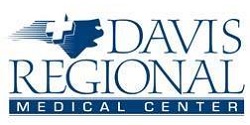 BY CLYDE WOOD
I write today with optimism for the future and a grateful heart for our team's resilience over the past year. The pandemic has demonstrated how interconnected we all are, the impact each one of us can have and the benefit of working together for a common cause. I know you all join me in caring deeply about our community and remain steadfast in the commitment to deliver safe, quality healthcare services for every patient.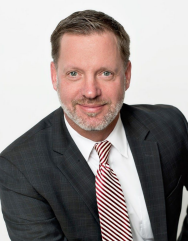 The arc of life is always present in a hospital, but it's frailty has been very clear this past year. Some 113,032 patients received the medical care they needed thanks to our collective team, whether a physician, nurse, pharmacist, respiratory therapist, lab tech, housekeeper, food service worker or another provider, who have worked tirelessly to maintain a safe environment. Each one of you puts aside personal fears and concerns when you come to the hospital. Each one of you comes to help every single day with bravery and courage and the results show.
Six-hundred-and-two babies took their first breaths here in our childbirth unit, and we celebrated with their families. More than 100,000 people walked away in better shape than when they came in with less pain following a joint replacement, a heart beating in rhythm after receiving cardiology care or a smile of relief when their screening mammogram or colonoscopy was clear.
With pride and relief, we have cheered on patients who left for home after beating COVID-19. But there have been times of sadness too, as we helped patients transition at the end of life and comforted the loved ones who grieved for their loss.
Helping people get well and live healthier is rewarding work, and we are grateful for the trust every patient places in us. And we feel the support of the Statesville and surrounding community as they'veextended thanks and encouragement through prayers, encouraging messages, first responder parades, signs, various meals and more.
Led by a local administration and advisory board of community leaders and physicians, we are proud Davis Regional Medical Center continues to grow and evolve as we put our resources toward increased medical services, facilities and technologies that are important to our patients. The hospital celebrated 100 years of service in 2020. Resources and services added last year included the opening of Langtree Endoscopy Center and earning a Chest Pain accreditation center by the American College of Cardiology, Various hospital wide updates included new furniture, wayfinding signage and other various interior and exterior projects. Access has been enhanced and altered to follow safety protocols as we do not want patients to delay necessary medical care. Many of our physicians are now offering telemedicine, making it easier than ever to see a doctor from the comfort of home.
We value our relationship with the City of Statesville and Iredell County, and our impact is felt in many ways. The more than $2 million in taxes we paid last year support critical infrastructure such as first responders, schools and roads. Wages and benefits for our provider team generate buying power for local goods and services and help drive the local economy. And we deliver care for our most vulnerable residents, last year providing more than $26,189,000 of charity and uncompensated care.
Hope is on the horizon as COVID-19 vaccinations are underway. Our vaccination team is working diligently to provide access to the vaccine. Currently, we have given out a total of 2,280 vaccines. Our staff works diligently to provide accessibility and quality experience for vaccinations . Our partnership with the Iredell County Health Department is cherished to ensure we are distributing vaccinations as efficiently as possible. I know we all look forward to a time when we can gather with our friends and family without hesitation. Until then, we will remain on guard and maintain our enhanced safety protocols for your protection and that of our patients.
Clyde Wood is the Network Chief Executive Officer for Davis Regional Medical Center
About Davis Regional Medical Center
Founded in 1920, Davis Regional is a 144-bed, full-service hospital serving Statesville and the surrounding counties. Located at I-40, Exit 154, Davis Regional offers a wide range of health care services, with more than 300 physicians on staf in a variety of specialty areas. In addition, Davis Regional has been a Joint Commission Top Performing Hospital for the past five consecutive years. Only 1,043 – or approximately one-third – of eligible US hospitals achieved this distinction. Davis Regional is one of just 117 hospitals to have earned this accomplishment for five consecutive years. Learn more at www.DavisRegional.com.