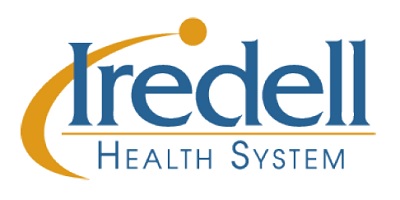 BY JOHN GREEN
Each May, we celebrate National Hospital Week and look to thank our healthcare team for the tireless and selfless work performed to make our community healthier.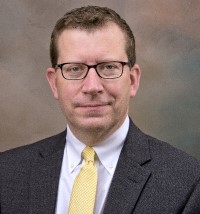 Thinking over our past 12 months, I am not sure where to start and/or how to offer enough accolades regarding the chaos of the last year.
The past year has been remarkably challenging for everyone. We've heard stories of rapidly set up home offices, home schooling and various forms of hibernation, all in an effort to beat this pandemic. In addition to dealing with the potential of those challenges, healthcare workers (along with other first responders and service industry workers) chose to leave their safe spaces and go to work. And not just go to any job, but to work with pandemic-related patients and take care of their needs.
One thing I have learned about being in healthcare for many years is that healthcare workers are wonderfully resilient and pivot quickly. This year was an obvious example of that ability as we have gone from canceling services to protect staff and supplies to being nearly overrun with coronavirus patients to being forced into the mass vaccination business and everywhere in between!
At Iredell Health System, I am proud to say that with the support and assistance of our 1,600-plus employees, we admitted and treated over 1,250 fellow community members with the coronavirus, using sound clinical skills to provide strong care and every type of treatment clinically available to us.
Additionally, we have vaccinated close to 50,000 individuals through clinics in the Iredell Memorial Hospital parking lot, local churches and at our Taylorsville practice, all of which are huge steps in getting past this pandemic.
The residents of Iredell County are very fortunate to have three hospitals to be thankful for this week. While I know the statistics and workings at Iredell Memorial, I am sure that the employees of Davis Regional Medical Center and Lake Norman Regional Medical Center have had the same challenges throughout this year and all three sets of employees need to be applauded for their ongoing efforts, along with the healthcare workers throughout our region, state and country.
Hospitals are a challenging business that never closes; no one can choose the time that an unexpected emergency occurs, but our teams always need to be prepared and ready to assist.
Additionally, hospitals need to look at each individual patient and assist them in their personal wellness. This focus will change many times throughout the course of one's life and our objective is to be ready for each stage and help.
I am proud to have the opportunity to write and congratulate all hospital workers during National Hospital Week. May we all remember each of those employees, regardless of their role, as all are truly essential, and hope and pray for a less chaotic year to come. No matter what, though, we are open and ready for you when you need us.
John Green is the president and CEO of Iredell Health System.