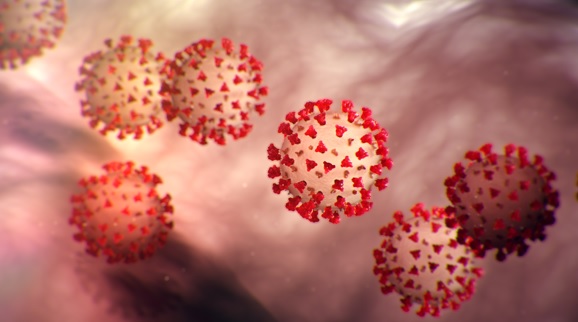 BY MIKE FUHRMAN
Years from now, when the history of the COVID-19 pandemic is written, the scientists who developed the vaccines and the frontline healthcare workers who risked their own well-being to care for the sick and dying will be recognized for their heroic efforts.
Those who have politicized a global public health crisis — one that has claimed nearly 800,000 American lives, including 336 here in Iredell County — will be remembered for a very different reason.
But we cannot afford to wait to judge members of the Iredell-Statesville Schools Board of Education, whose votes, actions and words impact lives today.
Board member Bill Howell has consistently led the charge to unmask district staff members and students — even as local, state and federal health officials have stressed the importance of masking as key to slowing the spread of COVID-19.
Pressured by a small but vocal group of anti-maskers for months, this board has adopted policies that have jeopardized the health of district students, employees and the community at large.
Four Iredell-Statesville Schools employees have now died after contracting COVID-19.
Thousands of I-SS students have now tested positive or exhibited symptoms of COVID-19. And they've undoubtedly carried this invisible killer into the community and infected others.
When historians ask if the elected I-SS Board of Education did everything in its power to protect the district's 20,000-plus students and more than 2,000 employees, the answer will be a resounding and deafening "No."
Here's a recap:
♦ The board voted on July 28 to begin the 2021-2022 school year with a mask-optional policy even though public health officials said mask mandates were critical to preventing the spread of COVID-19 and keeping students in school. Howell's motion to make masks optional passed with unanimous board approval.
Even though the district's stated goal was to keep students in school, the board's policy resulted in thousands of students being excluded from school, many of whom were sick or unnecessarily exposed to COVID-19.
♦ Confronted with the staggering number of students and teachers who tested positive and exhibited symptoms of COVID-19 and hundreds more who were potentially exposed during the first week of the school year for traditional students, the board reversed this policy on August 31 and voted to require masks for staff and students.
Howell opposed this move. Board member Doug also opposed the mask mandate.
♦ During the board's October 11 meeting, Howell tried to convice the board to drop all contract tracing efforts. His effort was supported only by Byran Shoemaker, who was appointed to the board after Ken Poindexter's resignation.
Howell also made another effort to make masks optional during the same meaning, but his motion failed 6-1.
♦ During a November 8 board meeting, instead of allowing more time for parents to get younger students fully vaccinated, the board reverted to a mask-optional policy. They compounded that error by voting to have district employees cease efforts to help the Health Department assist with contact tracing efforts.
Howell made both motions, and this time was successful as Knight, Shoemaker and Todd Carver supported his efforts.
History will rememberr that Chairman Martin Page and board members Sam Kennigton and Charles Kelly opposed Howell's effort, but found themselves on the losing side of the vote.
Advised that the contact-tracing cessation mandate was likely against law, the board quickly reversed itself the following week. But the message was sent and the damage was done to this board's reputation.
What message will the board send when it votes on Monday, December 13, on whether to continue its current masking policy?
Today, masks are still optional — but a vast majority of district students are not wearing them.
Not surprisingly, students and staff members are still getting sick — and getting sent home in droves. According to the district's latest dashboard, 65 students tested positive for COVID-19 last week, 343 students were isolated after exhibiting symptoms of the illness, and another 570 were excluded from school due to close contact with someone who tested positive.
Meanwhile, another district employee died from COVID-19 last week.
While the entire board is responsible for the board's collective poor policy decisions, a couple of board members have really distinguished themselves during the past few months.
Knight, who is serving his first term on the board, made cryptic comments during a recent meeting accusing district principals of falsifying COVID-19 statistics. When asked to explain his comments, he declined to do so. Aside from harming the reputation of I-SS principals and damaging morale among district leadership, what else did Knight's remarks accomplish?
Instead of listening to public health experts, Howell has chosen to be part of the resistance.
When the district was encouraging staff and students to wear masks at the beginning of the school year, Howell refused to wear a mask at school board meetings.
In August, Howell sent an email to Iredell County Health Director Jane Hinson saying she was violating the U.S. Constitution, an accusation he said would be proven in a court of law.
In a phone interview on Friday, Howell first denied having any communication with "that woman" and then said someone else must have sent the email.
"Someone must have signed an email from me," he said. "I have never contacted her directly."
However, after learning the Iredell Free News had obtained a copy of the email sent from his official I-SS email account, Howell ultimately admitted he had sent Hinson the message.
Hinson, he said in the interview, is "an agent" of the N.C. Department of Health & Human Services, which has "overstepped its authority."
Whether his intent was to threaten or intimidate Hinson is unclear, Howell was not elected to speak for the resistance. When it comes to requiring staff and students to wear face masks to prevent the spread of COVID-19, that's the role Howell has chosen for himself.
"I've got a large group of vocal parents that think it infringes on their civil liberties," he said.
During the interview, Howell referenced a study showing that wearing face masks causes harmful carbon dioxide levels in young people. That study, which was promoted by Tucker Carlson on FOX News, has since been retracted by the journal JAMA Pediatrics.
Howell also said North Carolina's COVID-19 policies should follow those in Florida. As of Sunday, more than 61,000 deaths in Florida have been attributed to COVID-19, making it the third deadliest state after California and Texas.
When reminded that four I-SS employees, 336 Iredell County residents and more than 790,000 Americans have lost their lives to COVID-19 and asked if the district's policies should be aimed at protecting staff, students and the community at large, Howell called that "a passionate appeal."
"Yes, we've lost people," he acknowledged. "This thing is a lot of fear-mongering more than anything."
Some of these school board members are or might run for office in 2022 or beyond. Carver, for one, has already announced he's running for a seat on the Iredell County Board of Commissioners. Voters should pay attention to how these public servants have voted and how they have conducted themselves. When candidate filing resumes in early 2022, it will be worth finding out how many school board candidates stand with Howell.
We're going to be living with COVID-19 for years to come. We need a school board that focuses on educational policy and follows the guidance of public health officials. The lives of our students, I-SS staff and our community at large depend upon it.
Mike Fuhrman is the editor of Iredell Free News.