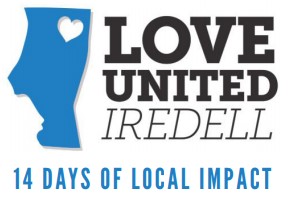 BY SARA LEWIS
While growing up, we all heard someone tell us that the only way a community can truly be successful is to work together to chip away at those "unsolvable" problems.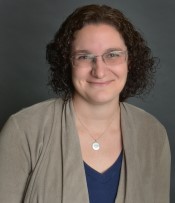 Eleven locally focused organizations are asking for your assistance to chip away at a few "unsolvable" issues. And I am proud to say Iredell County is stepping up in big ways to support Love United Iredell – 14 Days of Local Impact campaign.
This campaign, which ends on Sunday, April 25, allows us space to address some issues that are very tough head-on. For example, this year more than any other there has been a giant burden on the local food banks. Food banks are now serving countless additional individuals who either cannot leave their home or are waiting at the food bank's door each time they open because they are in such need for simple basic supplies. Our community is offering a hot meal and a simple prayer alongside of you. Children are grateful of weekend meal support to get them by until Monday.
Veterans are working through mental health and physical health handicaps, which are addressed one on one by local nonprofits. Children can learn how to grieve the loss of a close loved one through a supportive network. Afterschool staff can learn how to properly support kids who have been through rough times. Summer retention of information can be a focus for kids and parents alike through proper preparation and direction. And with the repair of a playground those children are also able to relieve the day-to-day stressors that have been mounting in the past year.
Every single one of these "unsolvable" projects deserves to be fully funded because it is a neighbor's life that will change. And I would like to invite you to join us in donating or sharing a mission you support. Watch their agency video. Let our agencies share their own passions with you because I will say, the passions of this community are strong and deserve to be held up in a spotlight for all to see.
Love United Iredell will be coming to a close on Sunday, but these needs and projects will continue into the future.
A special thanks to all of our sponsors and partners for donating to make all 11 of these projects become a reality: Randy Marion Chevrolet of Statesville & Randy Marion Ford Lincoln GM, 92.9 & 500 WAME Real Country, GG's Art Frames Gift, Iredell Free News, Statesville Record and Landmark, Mooresville Tribune, McDonald's, Rotary Club of Statesville, Doosan Bobcat, and Iredell Statesville Schools.
LEARN MORE
You can learn more now by visiting https://bit.ly/2021LUI or by texting the number 71777 with the message of: 2021LUI.
Sara Lewis is the director of Community Engagement and Foundation Relations for the United Way of Iredell County.
United Way of Iredell County
United Way of Iredell County fights for the health, education and financial stability of every person in our community. We partner with 21 local non-profit partners through our annual campaign, and many other local groups and initiatives year-round to achieve this goal. More information is available at www.uwiredell.org.