BY BLAKE PALMER
A conservative governing philosophy encompasses fiscal discipline. Such self-restraint has eluded our Board of Commissioners, which has engaged in reckless spending that has led to a ballooning budget and tax increases.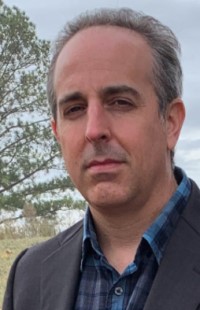 This past year the Board approved a budget for the 2021-22 fiscal year totaling $236 million. The 2017-18 fiscal year budget was $195 million. That represents a 20 percent increase in just five years. Incumbents Gene Houpe and Marvin Norman – both up for re-election this year – have been on the Board for the passage of these budgets. During passage of the 2019-2020 budget, when asked why the Board would not support a reduction in the county's tax rate in light of increased revenue from that year's property re-evaluation, Houpe stated that it was because residents had voted down a sales tax increase that he had previously supported.[1] Norman's response was to tell residents that they should run for office if they didn't approve of the Board's actions. Not to be outdone, current candidate for commissioner and Board of Education Chairman Todd Carver voted in favor of a budget for the 2021-2022 fiscal year that represents a 30 percent increase in the school board's budget from a mere three years ago. These are not the votes or words of real conservatives.
The expenditures the Board of County Commissioners is approving also merit attention. In 2021, the Board approved approximately $1.75 million in corporate economic incentives. In its November 16, 2021, meeting alone, the Board approved a combined $550,000 in economic incentives for two companies, which are expected to create "up to" a combined 65 jobs, 40 of which will have an average annual wage of $40,000 – well below the average annual wage for Iredell County ($51,000). These incentives were passed unanimously without any discussion, debate or questions from the commissioners. I do not support the use of taxpayer money on these corporate giveaways. I believe companies should be allowed to rise and fall in a free market without politicians picking winners and losers.
In July 2021, the Board unanimously approved $700,000 in funding for a Mobile Health Unit for the Iredell County Health Department. The Unit, to be equipped with a 40-inch LCD TV, is expected to be used several times a month at certain sites, and the Health Department has requested the competitive bidding process for the purchase be waived. The approval did not contemplate on-going yearly costs such as insurance, gas, maintenance, and CDL license fees. A Mobile Health Unit that will sit in a parking lot much of the time and only serve certain sites is perhaps the epitome of wasteful spending, and I oppose its funding.
Another example is the approval of a new public information officer that, together with salary and equipment, will cost the County $106,000 per year. It's not clear what public need this position serves. I emailed the individual in this role a question on September 15, 2021. I never received a response.
These examples only scratch the surface. The County's spending habits, if allowed to continue, will ultimately result in a repetitive loop of tax and spend, which over time will jeopardize our comparatively low cost of living. Going forward, we need a lean and efficient County government that demonstrates fiscal discipline, keeps taxes low, and prioritizes the needs of law enforcement and other first responders. This is the economic philosophy I will bring to the Board.
Blake Palmer is a candidate for the Iredell County Board of Commissioners. His campaign website if blakeforiredell.com.