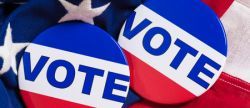 EDITOR'S NOTE: Iredell Free News invited candidates in the run-off election for two at-large seats on Statesville City Council to make their final pitch to voters, outlining their experience, vision, goals and plans for the city. Election Day is Tuesday, July 26.
BY STEVE JOHNSON
My primary motivation for seeking another term on your city council is the belief that Statesville has tremendous unrealized potential. We have strengths we must exploit to grow our economy, tax base and job opportunities, and an opportunity to raise our citizens' disposable incomes while paying for the legitimate needs of the city without increasing the tax burden.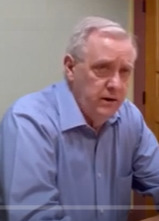 A wise old saying is that capital is a coward. It never goes where it is unwelcome. We have started and must continue to roll out the welcome mat for business capital investment in our city. While we have several business investments that are underway, we must have an ongoing effort to perform due diligence.
Due diligence means that we have attained the basic requirements that site consultants are looking for to recommend our city to a company looking to locate in a city somewhere. We must have product to market. We must have sites that are zoned properly with water and sewer, gas, fiber, ingress and egress and phase I environmental approval.
While government does not create wealth, it must create a welcome environment for capital investment, making the creation of wealth achievable for our citizens. Too often we taxpayers pay to educate our young people only to see them leave seeking opportunity. They can remain here and help grow our economy.
With a growing economy and rising incomes, we will attract the attention of retailers, resulting in our money being spent here rather than elsewhere. Having to leave Statesville to shop is a constant complaint we all hear.
I believe I am well qualified to help Statesville reach its potential. I have 41 years of local business experience. I have served 26 years in local government. I have talked to economic developers and site consultants. I have established relationships with many smart and talented people who know how to get things done. I have served on the Statesville Regional Airport Commission for 25 years. We have created one of the best general aviation airports in the state. We were one of only four general aviation airports in the state to receive significant grants in the state budget.
Let me serve you again. We can do for all of Statesville what we have done for our airport. I respectfully ask for your vote.
Steve Johnson is a Statesville City Council member and former Iredell County commissioner.