BY JOE HUDSON
Don't bother calling me for continued discussion of the Duke and Carolina basketball game; I'm not home. I must go down to the seas again, to the lonely sea and the sky, and all I ask is a tall ship and a star to steer her by. But I'm in Statesville, even better, so my wife and I went to the recent Art Crawl in downtown Statesville.
We look forward to this event each year.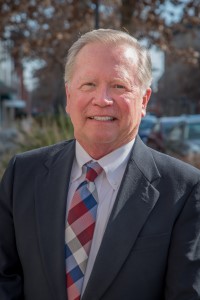 The art itself is diverse. You can walk about the city and see completely different things for hours on end. It's not mundane or repetitive; it's new and fresh each time. Some of the art is available for purchase if you are in the market for a different style piece for your home or apartment — some crazy expensive and some absolutely affordable!
We started "crawling" at Opus Financial and spoke with local artist Sally Warren, a potter whose personality is as warm and intriguing as her pottery. Her display was wonderful, the colors vibrant, so we purchased a nice platter to use at our next house party. In the same building was Bill Leach, our local gifted photographer who displayed pictures of his last trip to Yellowstone National Park among other breathtaking pictures. A snarling coyote plowed its way through chest-deep snow, the picture so focused, colors so real, you could imagine that wild creature leaping out of the picture frame. There were breathtaking scenic pictures of crystalline lakes with snowcapped mountains in the background that resembled the Rockies or the famous Tetons.
We next made our way to GGs art frame gifts, where people were packed elbow to elbow, and various artists displayed the results of hours of talented work. It was like immersing into the spirit of Statesville — people were laughing, gossip was everywhere, and wonderful artwork was displayed in every nook and cranny of the store.
Statesville's Art Crawl is a fun way to discover different art and art galleries, socialize and have a glass of wine or punch or artisan water. Whatever your choice, everyone drinks up the fun and amazement at seeing the work of our local artists.
Next, we dined at 220 Café, and I got to sit at my favorite window table, which always makes for a great meal. Kelli Simko Walker, the owner, stopped by, and we discussed my campaign as well as the opportunities and challenges Statesville is now facing with all of the growth going on around us. I recommend 220's stuffed chicken breast with a parmesan risotto. Delicious!
Next, we treated ourselves to the Charlotte Symphony, which was performing in Mac Gray Auditorium at Statesville High School. The wonders of Statesville just kept coming that night!
The concert was amazing! Among my favorite selections were a medley of songs pertaining to jazz and the film "The Sound of Music." I couldn't help humming along with the symphony when they played "Edelweiss," and I tapped my feet to their nod at jazz with "It don't' mean a thing (if it ain't got that swing)."
That night was a great reminder to me about the things that make Statesville a great place to live.
When I am elected to City Council, I've promised myself to do all I can to encourage and sustain a vibrant presence of art in our city and ensure that our local businesses are not taken for granted.
Joe Hudson lives in Statesville. He is running for the Ward 5 seat on Statesville City Council in the May 17 election.