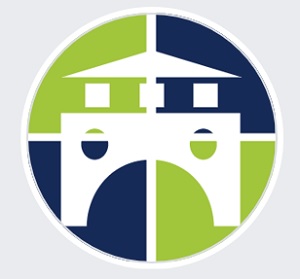 BY SHELLIE TAYLOR
Tucked away in the woods on a hill behind a church in western Iredell County lies a hidden family cemetery. It isn't a church graveyard. In fact, until the last few years, the church didn't even know the cemetery was there. A few months ago, when my article about abandoned cemeteries was published, I was pleasantly surprised by the number of phone calls and emails I received from Iredell residents trying to help me locate these forgotten historic places. Everyone was very encouraging to me and reminded me that what I'm doing is not pointless. Many of you are concerned, as I am, about the care and preservation of cemeteries.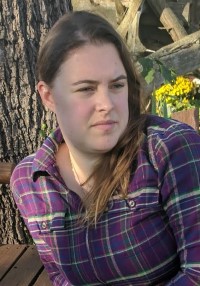 The phone call I received which pinpointed the location of the Crawford family cemetery sparked a research journey to learn all I could about this pioneer family and their role in Iredell County history. My research will be split into two articles, the first of which will focus on family history. The second article will focus on the cemetery itself following my visit. I have been waiting anxiously for the weather to cool off before I go exploring cemeteries.
The last direct descendant of the Crawford family to own the property on which the family cemetery sits was Lillian Miller Gaither, who sold the land in 1968. Born Lillian Estelle Miller (1898-1978) and known as Lillie, she was the daughter of Charles Monroe Miller and his wife, Martha Bost Miller. Lillie married Clyde Gaither in 1916. Lillie's mother was born Martha Bost. It is through her mother that Lillie obtained her connection to the Crawford family. Martha's mother was Mary Crawford, who married Archie Bost.
To clarify, let's learn about Mary's family tree. Mary's father was William Ross Crawford, one of 14 children born to John and Mary McLelland Crawford. In 1784, John's father, David Crawford, had received a land grant (quite a large one) in what would become the state of Tennessee. He moved to Iredell County and married his wife, Elizabeth Lowrance, in 1788. Although Iredell formed in 1788, no marriage record for the couple has been found. They are not listed in Rowan County. When David died in 1814, he left his property near Fifth Creek to his son James. We are told that John relocated to the Loray area of the Shiloh Township. David and Elizabeth are both buried at Bethany and the assumption is that the family was of the Presbyterian faith. John's family likely would have worshipped at Concord Presbyterian, being the closest church to their home. In the earliest surviving church records from 1850, John's daughters, Mary and Margaret, are listed in the membership rolls.
It is unclear why John was not left anything in his father's will besides one male slave, especially when one considers the fact that he was probably the oldest child. Family lore says he was the eldest and he is listed first in David's will; usually an indicator of birth order in the family was the order in which the children appear in a parent's will. Whatever the reason for not receiving land from his father, John moved to the other side of the county. The same year his father died, he purchased 597 acres from Andrew Watts, who had inherited the property from his father. James Watt(s) is listed in Mildred Miller's Early Landowners Map right where Morganton and Island Ford Roads meet. Today this is where Island Ford meets Highway 64 to Taylorsville. In the 1815 tax list, John Crawford is listed as living in Third Creek, while his brother James lived near Fifth Creek, literally on opposite sides of the county from one another.
In 1807, John married Mary McLelland, and they had 14 children together. They are listed as follows:
Harriet (Gibson) 1808-1898
Mary L. 1810-1887
Nancy L. 1812-1844
David S. 1813-1891
Margaret M. 1815-1896
William Ross 1817-1892
John N. 1819-1847
Dorcas A. (Woods) 1820-1886
Adalisa M. (Cooley) 1822-1891
Easley 1824-1825
Abraham 1826-1864
George 1828-1868
Ann 1831-1900
James M. 1836-1924
Some peculiar things to point out about the Crawford children: Only three of the daughters got married, and later in life at that. Also, John and Mary died in 1847 and 1843, respectively. In the 1850 census, all of their adult children were still living at the family home, with David as the oldest listed as head of household. Although they are listed together, each child had their own plot of land courtesy of John Crawford's will. Each of his children received approximately 60 acres, except William Ross who received 210 acres of land in Alexander County (which had just become a county in 1847). The Crawford children would continue to hold their parcels of land until their deaths, some earlier than others. Abraham died in the Civil War in 1864 and George died in 1868. Their tracts transferred to their siblings. When Harriet died in 1898, she left her land to her sister Ann, who died in 1900. The Mascot advertised for the auction sale of land following Ann's death. Archie Bost, her nephew-in-law, was the highest bidder. Archie's daughter Martha received the lands upon his death in 1913 and her daughter Lillie Gaither is the last Crawford descendant to own the property.
There is another Crawford burial ground not far from John Crawford's homeplace, but I'm still working on researching that branch of the family. I look forward to visiting the cemetery in the fall and I will update readers with photos and any newly discovered information. Again, thank you to those who provided information about graveyards in the county and keep them coming!
For more information about Iredell County cemeteries and to learn how you can be involved in the countywide cemetery survey, save the date for the library's upcoming program, Iredell County Cemeteries, on Thursday, November 3, at 6 p.m. Registration is required and can be done from the library's website. Information (and corrections to this research) on the Crawford family are also welcome!
Sources
♦ Genealogical Society of Iredell County (1980). Iredell county heritage book.
♦ Newspapers.com (14 Jun 1900). Carolina Mascot.
♦ Register of Deeds, Land Records.
♦ Linn, Jo White (1997). Iredell county earliest extant tax lists, 1800, 1815, 1837.
♦ Iredell County Wills and Estate Papers, microfilm.
♦ Black, Irene Clanton (2010). Family Bibles and family records (Crawford-McLelland family Bible).
Shellie Taylor is the Local History Program Specialist at the Iredell County Public Library. She can be contacted at michelle.taylor@co.iredell.nc.us or 704.878.3090 ext. 8801.