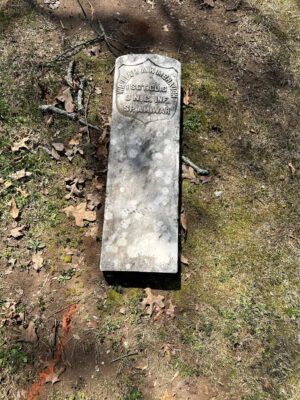 To the Editor:
On Tuesday, September 12, at 6 p.m. a pseudo town hall meeting is planned at Statesville City Hall. This meeting was requested by community members in Ward 6. Residents want city officials to answer key questions concerning the use of public funds. The meeting was agreed to as long as city staffers hold control of the meeting. Residents are asking all those interested in cultural diversity and those who support saving local Black historic landmarks to attend the meeting.
Here are some key questions:
1. Two grants submitted by the city staff and announced by the city manager earlier this year had awards due in June. One grant was indicated to be for a state assessment requirement for neighborhood architecture and would pay for a contracted architect. What is the status of this?
2. A city staff member was named the overseer of several Black historic landmark applications, including the Green Street Cemetery, Morningside School & Monument, Billingsley Academy location, the former Holliday residence, and the "Daisy House" location. These applications and the necessary research began two years ago. What is the status of these applications?
3. How was all of the grant money for the GPR survey of the Green Street Cemetery spent? Are there plans to erect a memorial for the largest historical Black cemetery in all of Iredell County? Does the city have a conservation plan for this site? This is a local historic landmark, a resting place of war veterans (Spanish American War 1889) and unmarked graves of ancestors who survived enslavement. Why are we seeing what should be a memorial made less than?
Lisa Mozer
Statesville