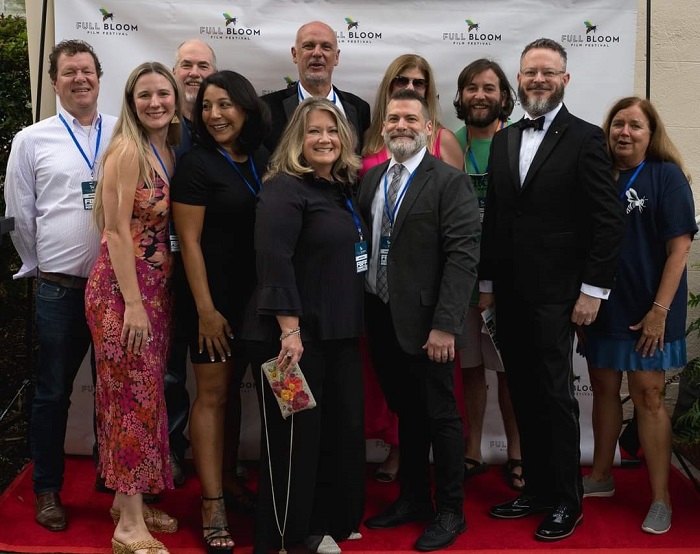 BY CHARLES ASHE
The Full Bloom Film Festival is unique. We pour our hearts and souls into this event each year. A special thank you to Downtown Statesville for embracing this annual event and for providing the backdrop for our group to create something special!
A week has already flown by since the Full Bloom Film Festival opened, and all the respective committee members and volunteers have completed all the cleanup and have returned to their everyday lives. While the festival may be over, the buzz around this amazing event continues. It has been very heartwarming to see everyone working together, being supportive, and enjoying each other's company and fellowship through the lens of our festival.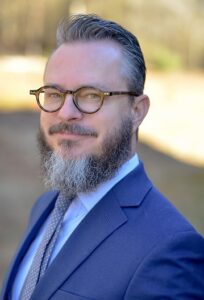 Beginning last Thursday evening with a Festival Opener and Welcome Party, the long weekend, curated for filmmakers and film lovers, was incredible. It is bittersweet to see a year's worth of hard work and dedication fly by in a matter of a few short days, but what an exciting event we had. We saw record attendance and ticket sales, the filmmakers were filled with the kindest compliments, and everyone involved embraced the art that is filmmaking.
The FBFF is a volunteer-led, grass-roots, boutique style festival hosted within the beautiful backdrop of downtown Statesville. The festival is volunteer-led, and everyone involved shares a passion for film and the arts as a whole — and we also share a love of this community. We want visitors and neighbors alike to come to town and not only experience art through film but also experience our community, our businesses, and our people. We could not ask for a more passionate and dedicated team to help promote the films and embrace the economic impact that this festival brings.
Our primary focus centers on the filmmakers themselves. This approach has helped to establish the type of festival we deliver as well as our festival's personality — a festival that is unique and full of appreciation and hospitality. Our visiting filmmakers freely share their passions with us, and we want them to see and feel our gratitude for the art they so soulfully and skillfully create for us to consume. We could not deliver that extraordinary hospitality without the investment of every business, sponsor and partner.
For the eighth edition of the FBFF, we welcomed representatives from 13 films, social media influencers and film lovers from near and far. A total of 504 films have graced the screens here in Statesville as part of the festival's endeavors during the past eight years. The 2023 FBFF featured 44 films from all over the United States and 11 other countries, including South Korea, Iran, Chile and the United Kingdom.
We pride ourselves on excellence. I know I speak for all of our committee members and numerous volunteers when I say that the delivery of the 2023 FBFF was meaningful, unique and excellent in every sense of the word. The feedback from our neighbors and our filmmakers has been nothing short of astounding. We managed to create a sincere, compassionate and loving atmosphere where everyone in attendance felt that they were a part of something important and positive. Many filmmakers shared how special they feel our festival is and how there really is very little comparison to what we deliver for them and for you.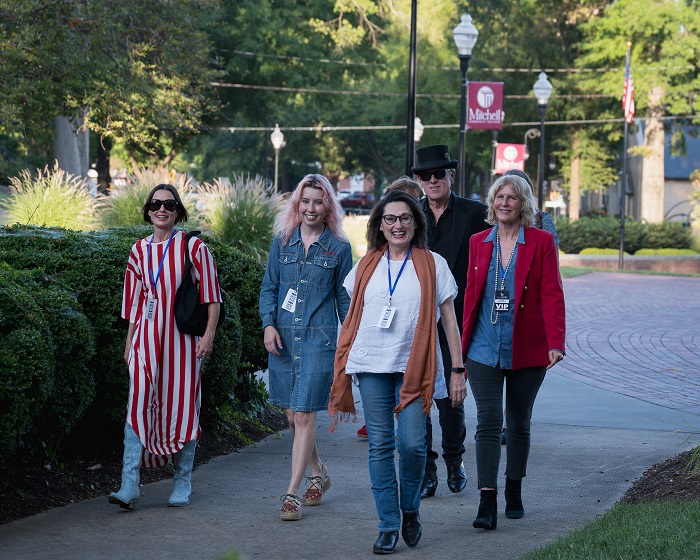 Film and the simple action of people gathering to watch a film and share that experience is such a testament to a vibrant and healthy community as are all of the different facets of the arts (Dance, Visual Arts, Theatre, Music, etc.). We are fortunate that this community embraces that creativity that serves to push us forward together.
We could not continue our extraordinary event without the amazing support of a host of dedicated sponsors who promote our vision of bringing our festival to life. This year the Statesville Convention and Visitors Bureau was our Title Sponsor. Our sponsors support us year after year because they are aligned with our mission and share in our commitment to bring art to this community. It is amazing to have this type of support and shared vision.
We send out a heartfelt thank you to everyone involved in making the 2023 FBFF a glowing success. We hope every individual who attended felt appreciated, inspired and loved. And if you did not attend, please consider this your formal invitation for 2024. Please watch for our monthly film offerings at the Iredell County Arts Council, another leg of the festival created to address those quiet months through the year outside of the normal festival weekend.
Stay connected with the FBFF and visit us at www.fullbloomfilmfestival.org and add us on your social media platforms @fullbloomfilmfestival. Cheers!
Charles Ashe is the 2023 Full Bloom Film Festival Committee chair.