Editor's Note: This column is adapted from a presentation to the Iredell-Statesville Schools Board of Education on February 13.
BY TERRI MASIELLO
For 26-plus years, I have been working to address juvenile offenses with Iredell County, United Way and state funding since 2000. In an average year at Piedmont Mediation, we address over 400 juvenile offenses/crimes through evidence-based programs that include Restorative Teen Court, Victim/Youth Conferencing, Mediation, and Community Service/Restitution.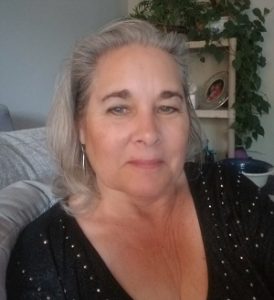 Recently, we worked in Teen Court with a high school student who was charged with simple assault and disorderly conduct as a result of his behavior at school, where he explained he was protecting a friend from a bully. Through taking accountability, he learned to reach out to adults in the school — to be proactive instead of reactive. His consequences included community service, jury duty, a project on thinking before acting, and taking a 12-hour emerging adulthood class. Now, he is asking to volunteer with us.
Would it surprise you to know that the Official Databook for Juvenile Offenses shows that Iredell County in 2021 was under our own average in Felony and Undisciplined Charges? That it was higher in 2016-2018?
For 2022, our Juvenile Court Counselor assessments of Risk and Needs for justice-involved youth, show that our justice-involved youth are below the state average in felony, weapon, school conflict and person crimes?
Would it surprise you to know that we are above the state average in how often these youth attend school? Also, our justice involved-youth are higher than the state average in being bullied.
Iredell County's Justice-Involved Youth are below State average in several important metrics:
Felony Referrals to DJJ
♦ Iredell: 22 percent
♦ State: 36 percent
Weapon Offenses – 1 or more
♦ Iredell: 8 percent
♦ State: 17 percent
Person Crimes
♦ Iredell: 32 percent
♦ State: 47 percent
School Conflict – Infractions
♦ Iredell: 13 percent
♦ State: 15 percent
Justice involved Youth School Attendance
♦ Iredell: 65 percent
♦ States: 51 percent
In other areas, Iredell County still has work to do:
Victim of Bullying
♦ Iredell: 27 percent
♦ State: 10 percent
Family Criminal History
♦ Iredell: 39 percent
♦ State: 29 percent
A 2019 Harvard study of Charlotte-Mecklenburg Schools concluded that for all students in a school with a high exclusion rate, there is a negative impact on later-life outcomes. That suggests that there are not overwhelmingly positive benefits of removing disruptive peers. Also, when school safety is undermined, other efforts are needed
The study explores the relationship between suspensions, achievement, and incarceration in the Charlotte-Mecklenburg School district, in which 23 percent of middle school students are suspended each school year. Suspensions are concentrated heavily among minority populations.
"One of the arguments in favor of suspensions is that if a student is removed from the classroom, they're no longer causing disruptions, and so removing disruptive students could have positive benefits on those who remain in the classroom," says Bacher-Hicks, a Ph.D. candidate in public policy at Harvard. "But we found for all students, there are large negative impacts on later-life outcomes, related to attending a school with a high suspension rate. That suggests there are not overwhelmingly positive benefits of removing disruptive peers from the classroom."
The study also demonstrated that school effects on suspensions was unrelated to other features like teacher turnover, school quality, and student composition.
I would like to submit this document for your review: Suspended Progress: The Harms of Suspension and Expulsion
This Appendix provides additional information about the harms of suspension and expulsion in the form of quotes from a variety of organizations that represent a variety of perspectives and interests.
Here's an analysis by former U.S. Attorney General Eric Holder:
"We've seen time and again that school districts with high out-of-school suspension rates also tend to have lower-than-average graduation rates. We've seen that severe discipline policies often increase the numbers of suspensions and expulsions without effectively making schools safer or creating better learning environments. And we've seen that the impacts of exclusionary policies are not felt equally in every segment of the population – with students of color and those with disabilities often receiving different and more severe punishments than their peers."
The State of North Carolina, in enacting the Raise-the-Age for juvenile offenders, has put in place the process for Juveniles under 18 to be moved from Juvenile Court to "adult" District Criminal Court when appropriate. I trust our Chief Juvenile Court Counselor Krista Hyatt is well versed in this process and acting with integrity with these youth.
There is consensus that schools with high exclusion rates also tend to have lower-than-average graduation rates AND there are large later-in-life negative outcomes for all students related to attending a school with a high-exclusion rate.
Iredell County has excellent programs in place to address juvenile offenses classified as diversion eligible. Don't ignore the offense – let us help the youth to take accountability!
Addressing these offenses timely and appropriately lessens the number of youth who are entrenched in negative behavior. Excluding them from our school communities just pushes the can down the road. Youth without education and skills have nowhere else to go. They stay in our communities and very often create even more problems.
Terri Masiello is executive director of Piedmont Mediation Center.