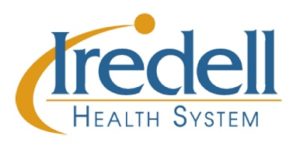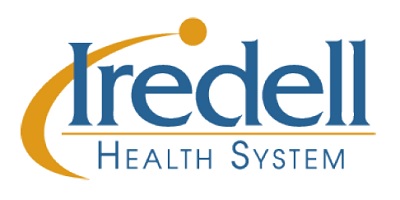 BY JOHN GREEN
It seems like just a few days ago I wrote an editorial regarding National Hospital Week and National Nurses Week. Obviously, time flies, as it has been yet another year.
National Hospital Week is celebrated from May 7-13, and National Nurses Week is celebrated from May 6-12. Understandably, these two celebratory weeks overlap significantly as nurses and hospitals as a whole are so obviously intertwined. I hope that you are just as grateful as I am for them both!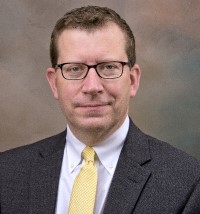 As I take a moment to reflect on the past 12 months, so much has happened from a hospital standpoint, especially here in Iredell County.
First, life in our community is returning back to the state that it was in prior to the onset of the COVID-19 pandemic.
Though the pandemic has finally slowed, it will still remain a possible diagnosis when a certain group of symptoms exist. April 2023 was actually the first time since March 2020 that we had a multiple-day stretch with no COVID-positive patients within the hospital. What a blessing it is to be able to say that!
As the pandemic wanes, I will always proudly remember the thousands of patients that we cared for within our health system and the significant majority of those who had the opportunity to go home. My thoughts and prayers will always go out to those who lost loved ones to COVID-19 and/or any medical diagnosis.
Second, I recall the announcement on July 19, 2022, from Community Health Systems regarding ending all acute care services at Davis Regional Medical Center by the end of 2022, and the subsequent actions that closed the acute care services fully by August 24.
This was a significant issue for our community's healthcare, and I truly believe Iredell Health System has worked hard to ensure we are caring for the needs of our entire community. We hired well over 100 additional employees since that time, and altered a Critical Care Unit project and expanded it to be even larger while increasing the size of the Emergency Department at the same time. We also have worked to add an Urgent Care facility East of I-77.
I am the first to admit that there have been hiccups along the way as we have struggled to grow and accommodate so quickly, but we have not nor will lose sight of the long-term goal of our organization to work to provide patients with quality care in our own community. We will continue to grow our services in order to ensure that this keeps happening.
Third, our hospital is really only one part of the Health System. The provision of successful healthcare involves many different venues and services, from office practices to outpatient clinics to inpatient needs to home-based services. We proudly provide services in all of those areas to creatively care for individuals in the best location and at the best time.
I think this is an important time to note that here in Iredell County, we are fortunate to have many hospitals and healthcare providers to be thankful for, including the behavioral health services still at Davis Regional, Lake Norman Regional Medical Center in Mooresville, and many providers and clinics from Piedmont HealthCare, Kintegra, Atrium, EmergeOrtho, and Novant, as well as other independent providers and groups too many to name.
Competition is normal in almost all of our lines of work and should provide both choice and better quality based on the competitiveness to succeed by all of the parties.
Fourth, back to Iredell Health, I think about all of the care we provide in this community 365 days a year, which is one of the most significant differences of being a hospital — we don't close! Emergencies and health problems cannot be pre-planned or scheduled and usually do come at the most inopportune time. Which leads me to the most important aspect of Iredell Health System, and that is the 1,800 employees (with more than 400 of those being nurses!) who work together at our multitude of locations and sites. Without great employees, a building is just brick and mortar, and a company is just a name and a logo. The employees at Iredell Health System have gone through a lot over the past few years, but are remarkably resilient. They continue to show up to work every day, developing new and creative ways to care for our community and work to provide excellent care in all that we do. As a locally-owned and operated nonprofit organization, we are truly here for that purpose. We are here for OUR community. We relish the opportunity to care for friends, neighbors and loved ones, while also recognizing that all funds paid to our employees and received as payment at the health system remain here within our community.
Hospitals are a special place — an important place — and I thank all 1,800 employees of Iredell Health, along with all other healthcare workers within the county, for their ongoing daily efforts.
I also thank the community for trusting us with your health and wellness. We absolutely don't take that for granted and will continue to work to grow and meet all of your needs. May your next year be in good health!
John Green is the president & CEO of Iredell Health System.